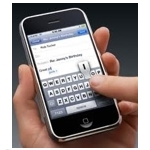 As Tier 2 and Tier 3 wireless operators had hoped, the FCC today adopted an order requiring wireless carriers to enter into data roaming agreements at the request of other carriers. The FCC stopped short of setting prices; instead it plans to allow wireless carriers to negotiate their own terms and conditions on an individual basis, with the commission being available to resolve any disputes between carriers unable to come to an agreement on their own.
In an FCC meeting today, FCC Chairman Julius Genachowski called the new order "a vital step to update [telecom networks] for the 21st century." In today's market, Genachowski said, consumers expect services to work nationwide." But he added that, "Too many companies have been unable to get deals done."
Mandatory data roaming he said, will "unleash investment, especially in rural areas; it will benefit consumers and international competitiveness"—arguments that rural carrier groups such as the Rural Cellular Association have been making since data services first began to take off. "The vast majority of mobile carriers, both large and small, have waited a long time for the Commission to recognize that both data roaming and voice roaming are critical to competition and keeping consumer pricing affordable," said Carri Bennet, general counsel for RTG, another rural wireless trade group.
But the nation's two largest wireless carriers—AT&T and Verizon Wireless—beg to differ and both were quick to issue statements voicing their displeasure at today's order. It's worth noting, though, that the tone of AT&T's statement was considerably less antagonistic than that of Verizon, perhaps because AT&T wants to avoid jeopardizing FCC approval of its planned merger with T-Mobile.
While AT&T Senior Vice President of Federal Regulatory Bob Quinn said in his statement simply that the order was not needed, Verizon Executive Vice President of Policy Tom Tauke was considerably more vehement. "Today's action represents a new level of unwarranted government intervention in the wireless marketplace," said Tauke.  "By forcing carriers that have invested in wireless infrastructure to make those networks available to competitors that avoid this investment, at a price ultimately determined by the FCC, today's order discourages network investment in less profitable areas."
Tauke also noted that Verizon has entered into 40 data-roaming agreements with competitors. But according to data presented by the FCC at today's meeting, Verizon has not entered into any data roaming agreements involving its new 4G LTE network except for a handful of carriers involved in Verizon's rural 4G program.
Tauke also argued that the FCC does not have statutory authority to impose data roaming requirements—an argument also put forth by FCC Commissioners Robert McDowell and Meredith Atwell Baker, who voted against adopting the data roaming order. McDowell and Baker argued that mobile data is not a common carrier service and therefore cannot be mandated by the FCC. FCC General Counsel Austin Schlick attempted to refute that position, arguing that the FCC does not plan to market prices for data roaming as it does with common carrier services.
Genachowski threw down the gauntlet to would-be challengers, noting that the FCC prevailed in 15 of the last 16 formal challenges to its authority.