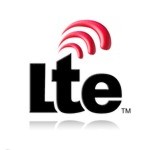 The FCC said yesterday that it had authorized some LTE-U devices for use in unlicensed portions of the 5 GHz band. T-Mobile wasted no time in making its own announcement saying it is now deploying LTE-U in its network with the goal of having service available this spring. As a result of the FCC LTE-U authorization, other carriers also are likely to begin deployments as a means of boosting network capacity.
As FCC Commissioner Ajit Pai explained in a statement, "LTE-U allows wireless providers to deliver mobile data traffic using unlicensed spectrum while sharing the road, so to speak, with Wi-Fi." Although some parties initially expressed concerns about potential interference with Wi-Fi, Pai said the FCC's Office of Engineering and Technology has certified that the newly-approved LTE-U devices are in compliance with FCC rules.
FCC LTE-U Authorization
Pai's statement did not indicate which specific LTE-U equipment had been authorized, but T-Mobile's release references FCC certification of equipment from Ericsson and Nokia.
T-Mobile said it plans to use 20 MHz of spectrum in the 5 MHz band to boost capacity, which the company said will support "forthcoming Gigabit LTE" nationwide.
Last year T-Mobile and Ericsson claimed to be the first companies to demonstrate gigabit LTE  in North America. Just a few weeks ago, Australian carrier Telstra claimed the world's first commercial gigabit LTE deployment using equipment from Netgear and Qualcomm.
Among U.S. carriers, Verizon was one of the first, if not the first, to talk about using LTE in unlicensed spectrum bands. Back in early 2015, Verizon executives said they were exploring the use of unlicensed spectrum in the 3.5 GHz and 5 GHz bands for supplemental downlinks.