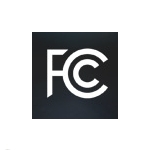 If low-income people don't subscribe to broadband is it because the cost of service is too high? Or is it related more to the cost of a wired or wireless device? Or do these people simply not understand broadband and its benefits – a situation that might be remedied through digital literacy training?
The FCC set out to gain answers to these questions when it granted a total of $14 million to 14 communications service providers for low-income broadband pilot tests back in December 2012. Those pilots ran for 18 months, with each pilot testing different offerings and subsidies. The hope was that the information might be helpful in shaping a broadband-focused program to replace today's voice-focused low-income Lifeline program, which is part of the Universal Service program.
FCC Low-Income Broadband Pilot Results
The results are now in and have been published in an FCC staff report. Although the FCC simply noted that "cost to consumers does have an effect on adoption and which plans they choose" and that consumers "tended to choose more modest and affordable speeds and data allowances," a deeper dive into the results from individual projects offers a bit more information on the impact of device and service costs on broadband adoption.
Three companies that studied the impact of device and service costs on landline broadband were Frontier, Gila River and Hopi Telecommunications.
Frontier's Results
Frontier gave treatment group consumers a choice between:
Not taking digital literacy training and receiving a $20 monthly discount
Taking digital literacy training and receiving a $30 monthly discount and having a one-time $34.99 fee waived
Taking digital literacy training and having a $20 monthly discount while also receiving a free computer
A control group was offered a $20 monthly discount with no other requirements, although digital literacy training also was made available to this group.
A 6 Mbps speed tier with an unsubsidized price of $34.99 was the most popular speed by far among the treatment and control groups – and the most popular option within the treatment group was to take digital literacy training in order to avoid the one-time fee and get a monthly discount. Nevertheless, the FCC noted that many of the treatment group subscribers opted not to take digital literacy training, even though it might have provided an additional monthly discount and upfront savings or a free computer.
Gila River
The Gila River project divided the target market into five groups, each of which received a different offer. Every group was offered a monthly service discount, which was associated with a specific speed tier, ranging from a monthly price of $14.95 for service at up to 5 Mbps downstream to $29.95 for 10 Mbps service. In addition, those taking one of the top two speed tiers were offered a free desktop computer.
Offers including the free computer were the most popular.
Hopi Telecommunications
The Hopi Telecommunications project offered a control group a choice of two speed plans at full price, while three treatment groups were offered either:
A flat subsidy of $39.95 monthly for a 1.5 Mbps plan and a financed refurbished computer
A flat subsidy of $39.95 for a 3 Mbps plan and a financed refurbished computer
A flat subsidy of $39.95 and a choice of either speed but no discounted computer
The discounted programs were considerably more popular than the non-discounted programs, and the offerings that included a financed refurbished computer were more popular than discounted offers that did not include a computer, but only by a slight margin.
Other projects tested the impact of other subsidies and/or of digital literacy programs on landline or wireless Internet service.
Importantly, for all pilots service providers were only allowed to target people who were not current subscribers to any broadband service. Any program offered more broadly likely would target both current subscribers and non-subscribers.