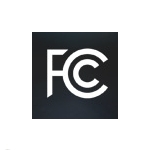 Carriers that deliberately fail to complete calls to rural areas could face cease and desist orders, forfeiture, license revocations and fines of up to $1.5 million, the FCC said in a declaratory ruling adopted and released yesterday.  The ruling is an important victory for rural telcos, who have seen a sharp increase in complaints from customers saying callers have not been able to reach them.
"These problems can have dire consequences," the FCC wrote in the ruling. "Small businesses can lose customers who get frustrated when their calls don't go through. Urgent long distance calls from friends of family can be missed. Schools may be unable to reach parents with critical alerts, including school closings due to extreme weather. And those in need of help may be unable to reach public safety officials."
It is widely believed that certain carriers are deliberatly failing to complete calls as a means of avoiding the payment of per-minute inter-carrier compensation to the terminating carrier. Those charges are highest in rural areas, where reports of call completion problems have been increasing dramatically.
The FCC's nine-page ruling references a variety of ways that failure to complete calls to another carrier violates existing statutes. The commission also said originating carriers could be liable for actions taken by least cost routers – other carriers who terminate calls for them.
"If carriers continue to hand off calls to agents, intermediate providers or others that a carrier knows are not completing a reasonable percentage of calls, or are otherwise restricting traffic, that is an unjust or unreasonable practice prohibited by section 201 of the [Telecommunications] Act," the FCC said.
The commission also noted that enforcement action would not be restricted only to carriers that fail to complete calls but also would include practices such as informing a caller that a number is not reachable or is out of service when the number is, in fact, reachable and in service. Such practices, the FCC said, are deceptive or misleading and therefore are unjust and unreasonable practices under Section 201(b) of the Act.
Eventually the motivation for carriers to fail to complete calls to rural areas may fade away as the FCC implements planned ICC reforms, but that process will take years—and rural telco groups, as well as state utility commissions have urged the FCC not to wait to take action to address the issue. Such stakeholders have been particularly concerned since the FCC took no action after holding a rural call completion workshop back in October.
Last month a group of senators wrote a letter to FCC Chairman Julius Genachowski asking the commission to provide an update about the rural call completion issue  – and that may have prompted the FCC to issue the declaratory ruling at this time.