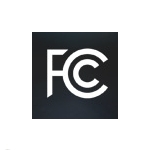 The FCC this week issued what it called "advisory guidance" to telecom service providers about how to comply with Net Neutrality guidelines issued earlier this year.
The six-page document includes suggested ways broadband providers can satisfy "transparency" requirements included in the guidelines , which are aimed at ensuring consumers are informed about their providers' network management practices and other broadband service parameters.
"While the suggestions below offer ways broadband providers can satisfy their disclosure obligations, these particular methods of compliance are not required or exclusive; broadband providers may comply with the transparency rule in other ways," the document states.
The advisory guidance document aims to address Net Neutrality disclosure requirements in five areas, including point of sale; service descriptions; the extent of required disclosures; content, application and device providers; and security measures.
1. Point of sale
Perhaps the most challenging requirements will be those involving the point of sale.
Some of these do not appear particularly onerous. For example, the guidance document says broadband providers can comply with the point-of-sale requirement by, for instance, "directing prospective customers at the point of sale, orally and/or prominently in writing, to a web address at which the required disclosures are clearly posted and appropriately updated."
But where compliance could prove challenging is with regard to what the FCC calls "brick-and-mortar retail outlets (i.e., not telephone or Internet sales centers.)" In that situation, the FCC advises providers that rely on a web page for point-of-sale disclosure to "make available equipment, such as a computer, tablet, or smartphone, through which customers can access the disclosures."
Hm. Does that mean the Verizons of the world are going to be shipping free computers to the Best Buys of the world?
2. Service description
The FCC divides service description requirements into two categories—fixed and mobile broadband.
The 13 carriers that have voluntarily participated in the FCC's broadband performance measurement project could have an edge in meeting fixed broadband requirements because the commission notes that those measurements would suffice in meeting this requirement. Carriers that have not previously participated can opt to join the project or  "disclose actual performance based on internal testing; consumer speed test data; or other . . . relevant data from third-party sources."
As for mobile broadband, the commission said disclosure could include "mean upload and download speeds and mean roundtrip latency." The commission added that providers lacking "reasonable access" to this network performance information "may disclose a Typical Speed Range (TSR) representing the range of speeds and latency that can be expected by most of their customers, for each technology/service tier offered, along with a statement that such information is the best approximation available to the broadband provider."
3. Content, application and device providers
Required disclosures for content, application and device providers can be essentially the same as for consumers, the FCC said. "We anticipate that broadband providers with consumer disclosures that include sufficiently detailed information regarding network management practices to enable a technologically sophisticated Internet user to understand how such network management practices work, and how they affect consumers' access to and use of Internet offerings, will not need to make separate or additional disclosures for the specific benefit of edge providers," the FCC wrote.
4. Security measures
Noting that some service providers expressed concerns about security disclosures because internal security practices are continually being updated, the FCC said that it is only concerned about security practices that might "affect a consumer's ability to access the content, applications, services, and devices of his or her choice."
Accordingly, the FCC said it would  "expect broadband providers to disclose if security measures intended to prevent the spread of viruses, malware, spam, or other threats to consumers also prevented end users from running a mail server or web server using their broadband connection." But the commission said it "would not expect providers to disclose internal network security measures, such as routing security practices, that do not directly bear on a consumer's choices."
5. Extent of required disclosures
As with many official FCC documents, the commission left itself some future wiggle room when it wrote the Net Neutrality guidelines, noting that requirements specified in the guidelines were "not necessarily exhaustive." Not surprisingly, carriers expressed concerns that they might be found in violation of guidelines that were not spelled out in the original order. But in today's document, the FCC attempts to address those concerns by noting that "disclosure of the information specifically identified in paragraphs 56 and 98 of the Open Internet Order will suffice for compliance with the transparency rule at this time."