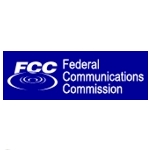 The FCC voted to officially examine the wireless industry, looking at competitive practices, innovation,  and consumer protections, among other issues. They issued  two notice of inquiries so far, one focused on mobile wireless competition and the other on wireless innovation and investment. "Wireless mobility has become central to the economic, civic, and social lives of over 270 million Americans. We are now in the midst of a transition from reliance on mobile voice services to increasing use of and reliance on mobile broadband services, which promise to connect American citizens in new and profound ways. A robustly competitive mobile wireless market will be essential to realizing the full benefits to American consumers and channeling investment into vitally important national infrastructure,"  states the FCC in one of these open Notice of Inquiries (NOI).
As far as wireless innovation the FCC states, "Innovation in wireless, an increasingly significant part of the communications sector, can be an engine for near-term economic recovery and long-term economic growth. In furtherance of this goal, the NOI seeks comment broadly on all ideas that will foster wireless innovation and investment."
More specifically, the FCC is looking for input on:
Mobile Wireless Competition
Analytic framework and data sources that most clearly describe competition in the mobile wireless market
Inclusion of  new market segments not covered thoroughly in previous wireless competition reports, such as device and
infrastructure segments
Inquires about vertical relationships between "upstream" and
"downstream" market segments, and how these relationships affect competition
Mobile Wireless Innovation
Spectrum availability and use, wireless networks, devices, applications, and business practices
Inquiries into how the public has used wireless services and technology to solve real-world problems in areas such as health care, energy, education, and public safety
Inquiries into how to develop a framework for analyzing wireless innovation and investment, including any metrics or data sources that should be considered.
The two NOIs will "serve as a base of knowledge to inform Commission consideration of wireless regulatory issues going forward," the FCC explains.