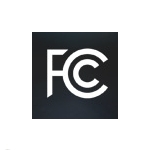 The number of telecom-related consumer inquiries and informal complaints received by the Consumer & Governmental Affairs Bureau (CGB) increased by more than 10% between the second and third quarter of 2011 , rising from 13,023 to 14,419, the FCC reported Jan. 31.
Complaints related to bundled and VoIP Services totaled 1,661, the first time the FCC reported this data separately.
Cable & Satellite Services complaints increased by more than 19%, from 1,389 to 1,663. The number of Radio and Television Broadcasting complaints decreased more than 3%, from 2,164 to 2,083. Wireless Telecommunications complaints increased by more than 12%, from 26,149 to 29,390, with complaints regarding Call or Message to Wireless Devices making up the majority.
Wireline Telecommunications complaints increased by nearly 9%, from 29,378 to 32,050. Unsolicited Faxes were one of the top complaints.
The FCC also tracks service inquiries.
The number of Cable and Satellite Services inquiries increased more than 15%, from 1,426 to 1,650 as inquiries regarding Billing and Rates, Satellite Television Extension & Localism Act issues and Programming issues all increased. Billing and Rates inquiries made up more than 36% of total inquiries in this category.
The number of Radio and Television Broadcasting inquiries rose nearly 5%, from 3,495 to 3,664, primarily the result of an increase in inquiries regarding Programming issues. Wireless Telecommunications inquiries fell by more than 4%, from 2,194 to 2,094 as Billings and Rates and Service-related inquiries decreased. Wireline Telecommunications inquiries increased more than 18%, from 5,908 to 7,011, with inquiries regarding the Telephone Consumer Protection Act (TCPA) accounting for more than 59% of the category total in 3Q.