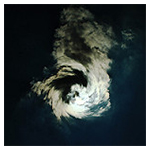 The FCC will tap $76.9 million from the universal service fund (USF) for hurricane relief in Puerto Rico and the U.S. Virgin Islands. This FCC hurricane relief funding will help the U.S. territories rebuild communications infrastructure destroyed or damaged by hurricanes Irma and Maria.
"The FCC unanimously voted to immediately provide carriers with up to seven-months' worth of support from the FCC's Universal Service Fund, which helps lower the cost of deploying service in areas that are costly to serve," states an FCC press release. "Any funds advanced under today's action can be used to repair telecommunications infrastructure and restore service to customers across the islands."
As of October 3rd, approximately 88% of cell sites were out of service in Puerto Rico and 67% in the U.S. Virgin Islands, according to the FCC. Landline and cable TV services were also severely impacted, leaving nearly all consumers without landline services immediately after the September 20th landfall of hurricane Maria.
This FCC hurricane relief effort amounts to an advance of USF funds, equating to about 7 months of typical USF funds for the territories. FCC staff will help coordinate network repair activities to ensure that the greatest coverage is available to the most people, the FCC stated.
Image courtesy of flickr user Jean-Philippe Rebuffet.