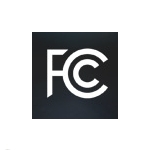 The FCC has opened what it is calling a Technology Experience Center where employees and "select visitors" will be able to go to learn more about telecommunications technology.
"We are living in a broadband revolution with massive investment and innovation in the communications and technology space," said FCC Chairman Julius Genachowski in an announcement of the center. "This center is a window into that world.  I'm confident that the Technology Experience Center will help the FCC staff stay on the cutting-edge and help drive innovation in the broadband ecosystem."
Plans for the TEC include featuring a specific type of communications innovation each month. Technologies on tap for the next five months include:
August- education
September- public safety
October- healthcare
November- small business
December- energy
We often hear that telecom regulation tends to lag behind telecom innovation, and perhaps the new center will help remedy that situation—at least a little.
In today's announcement, the FCC invited telecom equipment manufacturers to provide devices for demonstration purposes in the tech center—a move that should help keep costs down. As a result of "innovative cost-saving measures," the TEC was built at no additional cost to taxpayers, the FCC said.