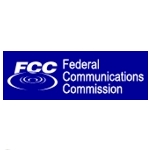 The FCC announced the launch of a "crowdsourcing" website through Ideascale,, the latest example of how the agency is using Web 2.0 tools to improve transparency and foster greater public participation. Crowdsourcing is a new trend that aims to create collaboration among a given 'community' for the generation of ideas, innovation, and problem solving.
Enabling visitors to discuss, evaluate and rank ideas and information, the FCC is hoping that the crowdsourcing site will prove "especially useful as the Commission develops a National Broadband Plan."
The lead federal telecommunications regulating agency will also launch social media sites on Facebook and YouTube, all linked through www.fcc.gov/connect.
In addition, the FCC is making greater use of RSS (Really Simple Syndication) to expand the breadth and depth of information available to the public.  It's launching a central data feed repository– www.fcc.gov/rss.  The addition of 48 new feeds follows on the agency's launch of a general RSS feed in August, according to a news release.
Finally, FCC Chairman Julius Genachowski posted his first video blog on the FCC's Blogband page., which was created in August along with a Twitter site.