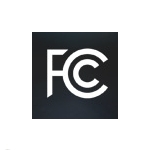 There are numerous things municipalities can do to help bring high-speed broadband networks to their communities, said participants at an FCC workshop on gigabit communities yesterday. The workshop was held as a follow-up to FCC Chairman Genachowski's announcement earlier this year that set a goal of having at least one gigabit community in every state by 2015.
"The cost of throwing fiber in the ground is really low compared with [the cost of] tearing up roads," commented Christopher Mitchell, director of the Telecommunications as Commons Initiative at the Institute for Local Self-Reliance. Municipalities that have acknowledged that reality have been able to do a range of things to increase the odds of their communities gaining high-speed broadband networks, said Mitchell, who took part in a panel discussion focused on "Leveraging Local Tools" that was part of the gigabit workshop.
Mitchell cited the examples of Santa Monica, Calif. and Seattle, where the local governments installed fiber whenever and wherever the streets were torn up. By using that approach, a city can amass substantial fiber resources in just a few years.
In Santa Monica's case, the city eventually had enough fiber to support a municipal network. In Seattle's case, an extensive fiber footprint helped attract a high-speed network project that resulted from the Gigabit Squared initiative, Mitchell said. As Telecompetitor has previously reported, Gigabit Squared aims to bring high-speed broadband to several communities nationwide.
The benefits of installing fiber when a street is already torn up apparently aren't lost on the state of Minnesota. As Heather Gold, president of the Fiber-to-the-Home Council Americas noted, that state is considering legislation that would require the department of transportation to advise network operators in advance about construction plans.
Careful coordination among various departments of a municipality is another good practice, said Mitchell. He noted, for example that one Florida municipality was able to maximize the benefits of a fiber network it was constructing through coordination with the department of transportation, which uses the fiber for traffic signals.
Google also has seen benefits from big-picture planning for the gigabit network the company is constructing in Kansas City, Kan. and Kansas City, Mo.
"We can aggregate demand," said Milo Medin, Google vice president of access services. Google has been building out the network on a neighborhood-by-neighborhood basis — and when the company begins hooking up individual customers in a neighborhood, it does all of the other customers in that neighborhood who have signed up at the same time. In addition to minimizing the per-customer installation cost, this also enables the company to give customers appointments for a specific time rather than simply saying they will arrive some time during a four-hour or six-hour time window.
How the FCC can help
Panel participants also offered several suggestions for how the FCC could help spur the creation of more gigabit networks.
Medin argued that service providers will need to offer a video service in order to make a business case for deploying high-speed broadband networks. But high programming costs make it challenging to put together a video offering. He pointed specifically to the cost of local sports as a "non-trivial issue."
Gold said the FCC could help by preventing content providers from requiring service providers to take a package of channels in order to get just one or two popular channels that customers really want. In addition she said local broadcasters should be prohibited from negotiating jointly with service providers about re-transmission costs.