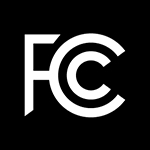 The FCC will vote next month on a proposal to increase funding for the high-cost Universal Service Fund (USF) program for both types of rate-of-return carriers. This includes those carriers receiving funding based on the A-CAM cost model and those receiving funding through the traditional mechanism based on embedded costs. In addition, the proposal to boost USF high-cost funding calls for carriers that did not initially opt for funding based on the A-CAM model to have another opportunity to do so.
In a blog post, FCC Chairman Ajit Pai argued that USF funding should be efficient, sufficient, predictable and should support high-quality services but that "for many, many years, the program hasn't satisfied each of these important principles" and that "we're hoping to change that in December."
The commission deferred a response to an inquiry from Telecompetitor asking how much additional funding ROR carriers would get under the new proposal, pending release of the draft proposal.
The USF high-cost program covers some of the costs of providing broadband and voice services in rural areas that are costly to serve.
USF High-Cost Funding
Both the A-CAM and traditional portion of the USF fund have faced funding shortfalls estimated at as high as $200 million annually.
The shortfalls originated when more carriers than expected chose to accept A-CAM funding in exchange for agreeing to specific broadband buildout requirements. To partially address this, the commission reduced recipients' buildout requirements. Later, in a series of actions, the commission freed up some additional funding for carriers on both programs but not enough to fully close the funding gap. Whenever A-CAM funding was increased, recipients' buildout requirements were raised, but not to their initial level.
According to Pai's blog post, "we're ensuring support is sufficient by offering additional funding to carriers that currently receive model-based support and who agree to meet increased buildout requirements," which suggests that the commission's proposal may call for fully funding the A-CAM program.
Pai also said that the commission is proposing to increase "funding for carriers who do not receive model-based support," but he did not provide additional details about the amount or how it compares to the shortfall. He did note, however, that the commission aims to set "a new long-term budget for rate-of-return carriers who choose not to opt-in to model-based support and ending arbitrary funding cuts."
Regarding "efficiency," Pai said the commission wants to move "away from simply telling rate-of-return carriers what their allowable costs and return on investment will be and toward setting broad goals for deployment and rewarding companies for being efficient in meeting those goals." In keeping with this plan, he said ROR carriers would be offered another opportunity to opt in to model-based support.
Finally, Pai said the FCC wants to increase the "target speeds for subsidized deployments" from 10/1 Mbps to 25/3 Mbps.
Rules currently call for ROR carriers to be eligible to receive funding for areas lacking service at speeds of 10/1 Mbps, which may be what Pai was referring to as the "target speeds."
Another possible interpretation of his comments relates to the speeds that ROR carriers are required to deploy in areas for which they receive funding. Those speeds are either 25/3 Mbps or 10/1 Mbps, depending on population density, so it is also possible that the commission intends to increase the minimum deployment speed requirement to 25/3 Mbps.
The FCC also deferred our request for clarification on that, along with our question about how the additional funding would be raised.
The USF program is currently funded as a percentage of carriers' voice revenues through charges on phone bills – a system that has become increasingly impractical as voice revenues decline and as the commission seeks to fund networks that provide broadband as well as voice services. Policymakers have been reluctant to expand the contribution base to include broadband services, however, as opponents position that move as "taxing the internet."
One FCC commissioner has suggested that funding for the USF high-cost program might come by reducing funding for other portions of the USF program, which also includes the Lifeline low-income program, the schools and libraries program and the rural healthcare program. Any of those moves would also draw criticism but that opposition likely isn't as strong or well organized as the opposition to including broadband services in the contribution base.