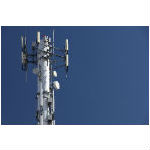 The FCC will vote next month on a plan to auction vacant spectrum in the 2.5 GHz educational broadband service (EBS) band, commission officials told reporters on a conference call yesterday. According to the officials, the spectrum is unused in approximately half the country, including many rural areas.
The EBS band was established back in the 1980s and was originally intended for educational broadcast use, but according to FCC Chairman Ajit Pai, "the technology that policymakers conceived many years ago for this band hasn't materialized as some thought."
Pai made his comments in a blog post highlighting items on the agenda for the July monthly FCC meeting, which will include the proposal for the 2.5 GHz band. According to Pai, the band is "the single largest band of contiguous spectrum below 3 GHz," making it well suited for 5G.
According to the officials on today's briefing call with reporters, the proposal calls for the elimination of eligibility requirements, use requirements and lease restrictions that have made it difficult for the spectrum to be used for commercial wireless deployments. The proposal would give tribal entities the option of obtaining licenses for vacant spectrum on tribal lands. Subsequently, licenses would be awarded for remaining spectrum through an auction process. Licenses would be auctioned on a county-by-county basis, the officials said.
Existing contracts involving the lease of 2.5 GHz spectrum would not be impacted if the proposal were to be adopted.
The EBS spectrum band includes spectrum between 2496 and 2690 MHz. Some wireless internet service providers already use the spectrum, primarily in rural areas, to provide fixed wireless broadband service. In addition, Sprint has leases to use the spectrum in some areas.
Also in today's blog post, Pai noted that a vote on rules for the auction of spectrum in the 37 GHz, 39 GHz and 47 GHz bands is also on the agenda for the July FCC meeting. Additionally, the commission will vote on a proposal to create a Connected Care Pilot Program, a proposal to provide greater broadband choice for people living in multiple tenant environments and several other issues.