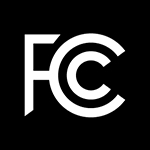 As expected, the FCC today took steps toward broadband reclassification as a Title I information service, rather than a Title II telecommunications service – a move that would represent a return to the regulatory approach used prior to 2015 and that could also be a prerequisite for overturning some or all Net Neutrality rules adopted in 2015.
The FCC action took the form of a notice of proposed rulemaking (NPRM) adopted at today's monthly commission meeting, with the two Republican commissioners voting yes and the commission's sole Democratic commissioner, Mignon Clyburn, voting no on adoption.
Among other concerns, Clyburn said the proposal "has the potential to damage our authority to provide broadband for the poorest and most remotely located Americans" and "weaken our ability to support broadband through our Universal Service programs."
The NPRM adopted today seeks comment on four key proposals:
Broadband reclassification
Reclassification of mobile broadband internet access as a private mobile service
Elimination of the internet conduct standard, which according to an FCC press release, is "extremely vague and expansive"
Possible elimination or modification of Net Neutrality, also known as Open Internet, rules which prohibit paid traffic prioritization and certain other actions on the part of broadband providers
Broadband Reclassification
The 2015 FCC decision on broadband reclassification made under the previous FCC administration was driven, in large part, by an appeals court decision that overturned an earlier set of Net Neutrality rules on the grounds that the FCC lacked the authority to impose those rules. The court said the commission might have appropriate authority if broadband were a Title II service. In 2015 the commission reclassified broadband and imposed a new set of Net Neutrality rules.
FCC officials told reporters last month that the commission now believes it can impose Net Neutrality rules even if broadband is not classified as a Title II service.
At today's meeting, FCC Chairman Ajit Pai argued that prior treatment of broadband as a Title I service "wasn't controversial – this was consensus." The previous FCC, he said, "turned its back on two decades of success."
The internet conduct standard, he said, gave the FCC the power to "investigate any service the agency might find problematic." He pointed to the example of the previous administration's investigation into mobile plans that allowed users to get certain content without having it count against their rate plans. Pai argued that "preventing consumers from getting something for free does not benefit consumers."
Pai reiterated a comment he made last month – that among the nation's 12 largest Internet service providers, domestic broadband capital expenditures decreased by 5.6% or $3.6 billion between 2014 and 2016.
Clyburn called Pai's arguments into question, however, with her comment that another recent analysis suggests that total capital investment by publicly traded ISPs was up 5% since 2015, when broadband was reclassified.
She also questioned whether broadband investment was the appropriate measure for determining the impact of broadband reclassification and Net Neutrality.  She said such arguments fail "to take into account what entrepreneurs invest in their internet business, what risk venture capitalists plow into the internet and telecom market, and what consumers pay for and how they use all of these services to create economic value."
According to Clyburn, today's NPRM "should be known as the 'Destroying Internet Freedom NPRM.'"
Clyburn's concerns about the impact of broadband reclassification on the USF program likely are based on the possibility that parties opposed to the program might argue that the FCC doesn't have the authority to expand the program to include broadband. The USF program originally focused on voice, which is a Title I service.