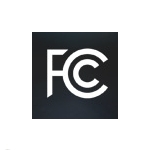 Gigabit WiFi services based on the 802.11ac standard should see broader deployment now that the FCC today freed up 100 MHz of spectrum for gigabit WiFi or other unlicensed use. In addition the commission today detailed plans for the upcoming AWS-3 auction of 40 MHz of spectrum suitable for mobile broadband, including a requirement for devices to operate across the entire band and in the AWS-1 band.
The actions occurred at today's monthly FCC meeting, where the commission also adopted a rule that will prevent local TV stations in the same market to jointly negotiate retransmission consent agreements with pay TV providers, including satellite and cable TV providers, as well as telcos that provide video services.
New WiFi spectrum
The spectrum freed up for WiFi or other unlicensed use is in the 5 GHz band known as the Unlicensed National Information Infrastructure (U-NII) band. WiFi devices operating in this band can be used indoors or outdoors.
As FCC Chairman Tom Wheeler explained at today's meeting previously this band "was barely usable and not outdoors."
The commission made the decision to free up the spectrum for unlicensed use after stakeholders found a way to address potential interference issues. Anyone deploying more than 1,000 hotspots will have to meet certain reporting requirements, however.
As FCC Commissioner Ajit Pai noted, the 802.11ac standard already has been set, which means that hotspot deployments in the AWS-3 band should be able to occur promptly. Equipment supporting the 802.11ac standard is already available from a few manufacturers and at least a few deployments of the equipment have been made.
AWS-3
At today's meeting FCC officials freed up 65 MHz of spectrum in the AWS-3 band for mobile broadband use, including some spectrum that will be shared with government users of the spectrum.
A total of 40 MHz of spectrum in the band will be auctioned to commercial licensees before the end of the year, officials said. The spectrum to be auctioned includes 25 MHz of paired spectrum and 15 MHz of unpaired spectrum.
The unpaired spectrum is in the 1695-1710 MHz range. The paired spectrum is in the 1755-1780 MHz range and in the 2155-2180 MHz range.
Paired spectrum is well suited for LTE that uses frequency division duplexing – the type of LTE that most U.S. carriers have deployed to date.
Unpaired spectrum can be used for LTE that uses time division duplexing – the type of LTE that Sprint is deploying and which is also used in other parts of the world.
The majority of spectrum in the auction will be sold on an economic area basis. That approach divides the U.S. into 176 license areas. Larger network operators favor auctions on either a nationwide or economic area basis because their goal generally is to serve large geographic regions.
Of the total spectrum slated for auction, 5 MHz of paired spectrum will be made available on a cellular area basis, which divides the U.S. into 734 license areas. Smaller network operators favor this approach because they generally strive to cover smaller geographic areas and may not be able to afford to bid for larger-area licenses.
The complete auction band plan is as follows:
Paired spectrum:
5 MHz of paired spectrum on a cellular area basis
Two paired 5 MHz bands on an economic area basis
10 MHz of paired spectrum  on an economic area basis
Unpaired spectrum:
one 5 MHz unpaired band on economic area basis
one 10 Mhz unpaired band on economic area basis
Retransmission consent
The FCC's adoption today of the rule prohibiting two TV stations in the same market from jointly negotiating retransmission consent agreements was not a surprise, as officials recently advised journalists about that plan.
The decision will be popular with pay TV providers who have attributed steeply climbing content costs to retransmission consent issues.
Also at today's meeting the FCC adopted a notice of proposed rulemaking that will explore whether the commission should eliminate rules that currently prevent pay TV providers from purchasing broadcast network from a station outside a local area – another move that pay TV providers have requested.