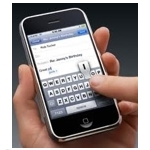 The FCC today outlined the plan it is considering adopting for a 2014 voluntary auction of  TV broadcast spectrum for mobile broadband use. The plan – which aims to make spectrum available on both a licensed and unlicensed basis — is simply a starting point and stakeholders have been invited to comment and to propose alternative ideas through a notice of proposed rule-making process.
The Middle Class Tax Relief Act passed earlier this year paved the way for broadcasters to voluntarily relinquish spectrum they are not using and share in the auction proceeds with the government, with at least part of the government proceeds targeted toward  constructing a nationwide mobile broadband public safety network.
As FCC officials explained, the spectrum band that could be impacted by the plan as proposed today includes spectrum currently used for UHF channels 37 to 51. The amount of spectrum that would be freed up would depend on several factors, including how channels are currently assigned geographically and on how many broadcasters choose to participate.
The plan almost certainly would require some UHF broadcasters to be reassigned to new spectrum bands for their ongoing operations so that the spectrum blocks available for the mobile broadband auction will be consistent nationwide.
The FCC is contemplating reassigning available spectrum based on 5 MHz bands. In addition the commission is considering 6 MHz guard bands, which could be made available for unlicensed use to support high-speed fixed broadband service, which some rural wireless ISPs are currently in the process of deploying in vacant TV bands using TV white spaces technology.
As FCC officials explained, the incentive auction plan would have three major pieces, including
A reverse auction
Repacking of the spectrum band to free up a portion of UHF spectrum
An auction for flexible use
Under the proposed plan, broadcasters would submit bids indicating the minimum price they would accept for relinquishing spectrum as part of the auction process.
The commission aims to issue a report and order about the voluntary broadcast spectrum auction in 2013, with the auction to occur in 2014.
Where debate will focus
FCC commissioners adopted the NPRM, but individual commissioners challenged certain aspects of the proposal, offering a flavor of the sort of feedback stakeholders may provide as part of the comments process.
From the Republican commissioners:
Spectrum caps could reduce the amount of bidders and revenues that could be collected to fund a public safety network, said Commissioner Robert McDowell
McDowell also questioned whether spectrum should be auctioned in 6 MHz blocks rather than 5 MHz blocks, which would be more consistent with existing broadcast spectrum assignments
Traditional auction theory suggests an auction should remain open until no bidders come forth, noted Commissioner Ajit Pai, who asked "How can we design the auction so it doesn't close prematurely?"
Pai also suggested that guard bands should not be made wider than necessary to prevent interference.
From the Democratic commissioners:
Sufficient spectrum should be made available on an unlicensed basis, argued Commissioners Mignon Clyburn and Jessica Rosenworcel, who argued that unlicensed spectrum generates billions of dollars for the economy.
In an apparent reference to Wi-Fi, Rosenworcel and FCC Chairman Julius Genachowski noted the key role that unlicensed wireless technology is expected to play in relieving congestion on cellular networks.
Genachowski also noted the importance of having sufficient unlicensed spectrum available to support high-speed fixed wireless offerings in rural areas.
Citing the current lack of interoperability in the 700 MHz band, Clyburn also suggested that auction plans should consider interoperability requirements