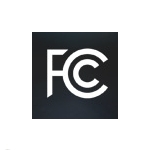 The pool of companies that contribute to the Universal Service program could be expanded and the collection methodology revamped as the result of a notice of proposed rulemaking (NPRM) adopted by the FCC today at its monthly meeting. The commission also said today that it expects to release details next week about the reverse auction that will determine which service providers will win funding to build out mobile data networks in areas that cannot get 3G service today.
USF Contribution Reform
The USF contribution NPRM will seek input on a variety of potential reforms to today's methodology, which is based on long-distance revenues. As FCC Chairman Genachowski said at today's meeting, the reforms have three goals, including enhancing efficiency, fairness and sustainability.
Today's program is not sustainable, said Genachowski, who noted that the pool of revenues against which USF contributions are made has declined 10% since 2008. That, in turn, has contributed to a dramatic rise in the percentage of revenues that carriers pay into the program.
As for the fairness of today's contribution methodology, Genachowski noted that service providers who pay into the fund complain that in the business market they often find themselves bidding against competitors that do not contribute to the fund and therefore have a lower cost structure.
Several FCC officials referenced a potential expansion of the base of contributors to the USF program, although all were vague about what types of companies would comprise the new contributors. The most explicit support for that idea came from FCC Commissioner Robert McDowell who said, "The current pool of contributors is shrinking and must be" expanded.
Other ideas the FCC is considering include assessing contributions based on phone numbers or on individual connections.
"We should make a decision no later than this fall," said McDowell.
The mobility auction
The mobility auction had its genesis in USF reforms announced in October. The plan is to allot $300 million as a one-shot boost to service providers who agree to bring 3G or 4G service to areas where 3G is not available today. The funding is to be awarded through a reverse auction process, with funding going to the provider that agrees to build out service for the lowest level of support.
According to FCC Wireless Bureau Chief Rick Kaplan, the commission next week plans to issue a public notice detailing areas that will be eligible for the auction, along with an auction structure and bidding design. The notice also will establish filing windows and conditions.
Carriers that bid to deploy 3G service will have two years to complete their build-out and those bidding to deploy 4G will have three years, Kaplan said.