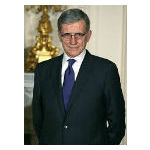 Just one month after the FCC raised the broadband speed for the Connect America Fund program, FCC Chairman Tom Wheeler wants to raise a different broadband speed benchmark — and by a considerably higher amount. Using the new benchmark speed, the commission also is poised to issue a progress report stating that broadband is not being deployed to all Americans in a timely fashion.
Wheeler is proposing to set the benchmark broadband speed for the annual broadband progress report at 25 Mbps downstream and 3 Mbps upstream – more than double the CAF target, which the FCC in December raised from 4 Mbps downstream/ 1 Mbps upstream to 10/ 1 Mbps.
The purpose of the broadband progress report is to gauge whether sufficient progress is being made toward bringing broadband to all Americans. Although the report is due annually, it has not been issued since 2012. In place of the report the FCC in 2014 issued a notice of inquiry (NOI) seeking input on whether the benchmark speed should be raised.
Impact of the 25 Mbps Broadband Definition
In a fact sheet shared with reporters, the FCC said Wheeler is circulating a draft of the long-awaited broadband progress report along with an NOI seeking input on what steps the commission should take to accelerate broadband deployment.
According to the draft report, 53% of rural Americans and 17% of all Americans lack access to 25/3 Mbps service. In urban areas, only 8% of Americans lack access to broadband, the draft report says.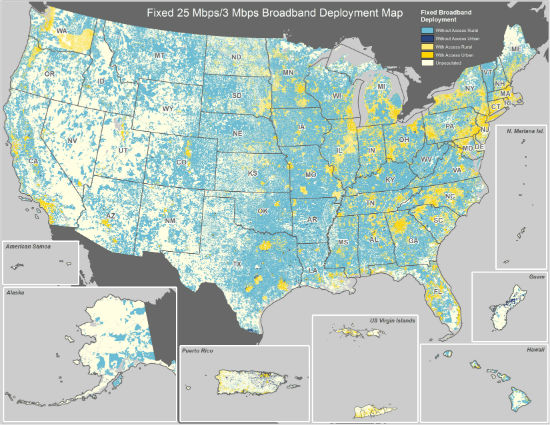 Where broadband is available at 25/3 Mbps speeds, 28% of rural Americans and 30% of urban Americans subscribe to service at that data rate or higher, the fact sheet says.
It's not surprising that Wheeler aims to raise the benchmark for the broadband progress report, but the amount by which he wants to raise it is somewhat surprising. The most recent NOI about raising the benchmark, released five months ago, included estimates of household broadband use based on low, moderate and high usage levels. According to those estimates, a moderate usage household might consume 8 Mbps downstream and more than 1 Mbps upstream, while a high-use household might consume 10/ 2.9 Mbps.
The estimates were based on different family members simultaneously pursuing various online activities such as watching SD or HD movies; taking online courses; browsing the web or syncing email, alerts and weather.
The two most recent broadband progress reports, from 2011 and 2012, used the 4/1 Mbps benchmark and also found that broadband was not being deployed in a timely fashion.