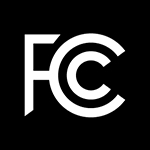 The FCC yesterday extended the C-band lump sum deadline, which requires earth station operators to tell the commission which of two relocation options they will choose as the commission gets set to auction a portion of the band. The original deadline was August 31. The new deadline is September 14.
The C-band includes 500 MHz of mid-band spectrum that traditionally has been used to distribute video content to video service providers via satellite. Just over half the band is now targeted for an auction to begin in December. Owners of earth stations that receive content from the satellites now must decide whether to be reimbursed for actual costs of moving operations to the remaining portion of the band or to receive a lump sum payment that the earth station operators can use to modernize their operations to receive content via a fiber connection.
The FCC's decision was made in response to a petition from the Society of Broadcast Engineers (SBE), who argued that earth station operators needed more time to determine the costs of the two different options.
"While SBE did not explicitly request a waiver… we find that SBE has shown good cause for an extension and that the public interest will be served by granting an extension to September 14," said the FCC in the order extending the deadline. The commission added, however, that a further extension might delay the start of the auction, which would not be in the public interest.
The FCC's decision to extend the C-band deadline was a partial victory for small, largely rural, cable and broadband providers that operate many C-band earth stations. Those providers, who are represented by industry association ACA Connects, have argued that the methodology used for calculating the lump sum payouts was flawed because it did not include the cost of integrated receiver/decoders and had expressed concern about possibly having to decide between the two options before the FCC ruled on that request.
ACA Connects filed a request for stay with the FCC asking the commission to delay the C-band lump sum deadline until 15 days after it reviewed an application for review from ACA Connects asking for a review of the lump sum calculation methodology. If the FCC doesn't rule on that or rules against ACA Connects on the request for review, potentially ACA Connects could appeal the decision.
On a phone call with Telecompetitor, Ross Lieberman, ACA Connects senior vice president of government affairs, said "ACA has a request for stay pending at the FCC that we're expecting the commission to rule upon. What happened today doesn't change ACA's thinking with regard to the request for stay."