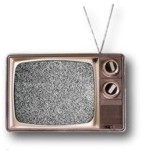 Wireless Internet service providers that use TV white spaces technology to provide broadband service to rural areas should be able to operate in some additional spectrum bands as the result of FCC action yesterday – although the WISPs also are likely to lose some current bands as a result of the upcoming incentive auction of broadcast spectrum in the 600 MHz band. At yesterday's monthly meeting, the FCC adopted an order detailing its plans for unlicensed users in the 600 MHz band.
Currently WISPs use TV channels that are vacant in many rural areas but some of those channels will be re-purposed as part of the auction plans. The auction is designed to give cellular network operators the option of obtaining licenses for TV broadcast spectrum that is voluntarily relinquished by broadcasters in exchange for sharing in the auction proceeds with the U.S. government.
TV White Spaces Spectrum
Auction plans also call for repacking the 600 MHz band so that certain portions of the band are intended primarily for cellular service and other parts of the band are intended primarily for TV broadcasting. FCC officials at yesterday's meeting said that WISPs or other unlicensed users will continue to have the opportunity to use the TV broadcast spectrum in areas where it is not in use by a licensed user, with a database system used to track where vacant spectrum is available. Additionally unlicensed users would be able to use the 600 MHz guard band and duplex gap and will be able to use cellular bands until the license holder commences operations in an area. The latter option currently isn't available to unlicensed users.
In addition unlicensed users will gain the ability to use certain bands that will not be part of the upcoming auction and which are not available for unlicensed use today. Portable unlicensed devices will be allowed to operate on TV channels 14 through 20, and fixed devices will be allowed to operate on TV channels 3 and 4, where those channels are not in use by a licensed user, FCC officials said. The FCC also said it will allow higher power operation to enable better coverage in less congested areas.
The order adopted today also calls for unlicensed users to be allowed to use previously unavailable channel 37 where that channel is not in use by radio astronomers or for wireless medical telemetry service (WMTS). Here, too, a database will be used to track where spectrum is available for unlicensed use. WMTS users will have the opportunity to protest if they believe an unlicensed user is interfering with their operations, in which case a protection zone around the medical user will be expanded until the parties can come to a resolution.
600 MHz Band Plan Controversy
The FCC's action on unlicensed use of the 600 MHz band was part of broader action on the incentive auction that also included adopting a separate order that ultimately will determine the full band plan for the 600 MHz band after the auction. The topic merits more detailed coverage after the order is made available publicly. But based on the comments of FCC commissioners at today's meeting, there apparently was considerable controversy about some of the decisions made in the order, with both Republican commissioners voting against the order.