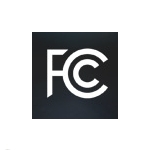 Updated February 4
The FCC today said it will invest an additional $2 billion over the next two years to support broadband networks in the nation's schools and libraries. The money will come from the Universal Service E-Rate fund, also known as the schools and libraries program.
A commission official told Telecompetitor that FCC Chairman Tom Wheeler will announce details about impending E-Rate changes Wednesday morning. But a close reading of a press release issued today reveals some of what we're likely to hear from Wheeler.
Importantly the commission apparently is not planning to increase the overall size of the E-Rate fund but instead plans to re-prioritize how funds are spent.
In mid-2013, the commission initiated a program to reform the E-Rate program, which traditionally has given priority to voice services over broadband. And at the meeting where the reform process was kicked off, the idea of adjusting priorities appeared to have strong support.
The E-Rate program has a current budget of $2.4 billion annually. And according to today's announcement only about half of that funding goes toward broadband. That's about $1.2 billion annually. And if we assume most of the remaining $1.2 billion will also be directed toward broadband, it's easy to see how the commission came up with the "$2 billion over two year" increase in broadband spending.
FCC E-Rate reform plans kicked off about a month after President Obama in his ConnectED initiative set a target of bringing high-speed broadband to nearly all of the nation's schools within five years – and doubling the E-Rate broadband budget would seem to be a good start on achieving that goal.
What isn't clear is whether E-Rate funding could be used to bring high-speed last-mile or middle-mile connectivity to schools in communities where service providers do not currently offer the target E-Rate speed, whatever that may be. (In July one commissioner suggested a target of a gigabit per 1,000 students by the end of the decade.")
When I asked Blair Levin about this at that time, he said several economists have done studies suggesting that it wouldn't be overly costly to bring gigabit service to most of the nation's schools. Although he is no longer with the FCC, Levin headed up the FCC team that wrote the National Broadband Plan, which has helped shape the government's thinking about broadband deployment.
Today's E-Rate announcement comes just a week after President Obama in his state of the union address referenced a public/private partnership to bring broadband to 20 million students in 15,000 schools over the next two years.
Results from broadband stimulus projects suggest that once high-speed broadband is brought to anchor institutions (such as schools) in remote rural areas, it is easier for local service providers to justify the investment in higher-speed broadband to individual homes.
UPDATE February 4- AT&T and Sprint today said they will donate mobile broadband connectivity for schools and Verizon said it would provide technology training for teachers.