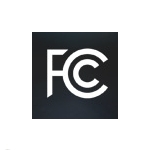 An FCC order issued this week finalizes the data that buying and selling carriers must report about special access circuits in price cap territories. More than 100 pages of the 144-page document consist of details about the information that must be reported.
The FCC just over a year ago suspended the pricing flexibility it had granted large incumbent price cap carriers years earlier. The move was made in response to complaints from competitive carriers who argued that incumbent carriers' prices on special access circuits were too high and that competitive alternatives often do not exist.
The commission left open the possibility that it might re-instate pricing flexibility but said it needed more information in order to make that decision. This week's order details the information the FCC plans to collect on a one-time basis. The general categories of information that will be collected include market structure, pricing, demand, terms and conditions and competition and pricing decisions.
"The analysis will evaluate how the intensity of competition (or lack thereof), whether actual or potential, affects prices, controlling for all other factors that affect prices," the FCC wrote in the order.
"The commission also plans to assess the reasonableness of terms and conditions offered by ILECs for special access service," the FCC added. "Once the data are obtained and analyzed, the commission will evaluate whether it is appropriate to make changes to its existing pricing flexibility rules to better target regulatory relief in competitive areas and evaluate whether remedies are appropriate to address any potentially unreasonable terms and conditions."
Purchasers who are required to report special access data include end users and competitive providers in price cap territories. There is a list of exceptions, however – including certain commercial radio operators, antenna structure registration holders, television and radio broadcasters and others. Details about who is and isn't required to report can be found in Section III of the order.
Entities providing or purchasing dedicated services only in areas where the ILEC is a rate-of-return carrier are not required to provide data, the commission said.
The FCC said it expects a respondent pool of about 6,500.