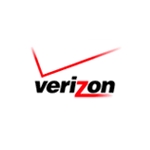 Verizon has some explaining to do to the FCC.
In a 39-page letter sent late last week, the commission asked the carrier to back up its assertion that it will run out of spectrum in certain markets beginning in 2013 if it is not allowed to purchase spectrum from four of the nation's largest cable companies. In considering the spectrum purchase, the FCC also said it would consider certain information about Verizon's co-marketing agreements with the cable companies  that were announced at the same time as the spectrum deal.
The cable companies also received letters from the FCC last week, asking them to explain why they were unable to use the spectrum to build their own high-speed wireless networks.
What the FCC wants to see
Verizon will certainly have a lot of work to do in responding to the FCC. Among other things, the commission is asking the company to "provide all plans, analyses and reports discussing Verizon Wireless's plans for offering any service or technology using its existing AWS spectrum, including when and where it would launch any service or network."
The commission also appears intent on determining whether Verizon might have the means to maximize its spectrum use, as it also asks for details about alternatives Verizon has for "increasing network capacity using existing spectrum, including deploying more efficient technologies, improving backhaul, adding cell sites or deploying small cells." The commission also asks about options such as repurposing particular spectrum to different technologies, as well as alternative solutions to managing spectrum constraints such as "upgrading network or customer equipment, changing prices, offloading traffic onto Wi-Fi networks, migrating toward heterogeneous networks or deploying alternative technologies such as voice over LTE."
As for Verizon's co-marketing agreements with the cable companies, the FCC seems particularly interested in combinations of wireless and wired services that the partners might offer, including "how such arrangements compare with alternative arrangements such as MVNO or resale arrangements."
A report published by Hillicon Valley last week quoted an FCC spokesman who stated that "After an initial review of the proposed spectrum license transfers as well as the commercial agreements between Verizon Wireless and several cable companies, the commission staff has concluded that portions of the commercial agreements are inseparable from the proposed license transfer and related wireless competition issues. Consequently those portions of the commercial agreements will be examined within the license transfer proceeding."
Verizon and at least one cable company already have begun marketing one another's services in several markets.