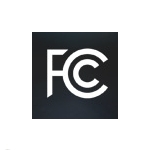 There has been some tension in the marketplace regarding broadband and voice service, particularly in rural markets. It stems from growing consumer demand for standalone broadband – that is subscribing to broadband without the requirement for an accompanying voice line (sometimes referred to as naked DSL).
Regulated rate-of-return rural carriers are challenged with this marketplace desire, given the regulatory requirement for an underlying voice line with DSL, for cost recovery purposes. As a result, rural telcos have been implementing creative ways to package DSL with home phone service, even as more and more customers look for a broadband only option.
Why Force a Landline?
To some rural telecom outsiders, the practice of forcing customers to take a landline with DSL may seem quite odd. Why force customers to buy something they don't want (telephone line) just to get the one thing they do (broadband)?
This dilemma flows from regulatory requirements, which tie Universal Service Funding and other cost recovery mechanisms to traditional phone service, not broadband. In other words, if the telco delivers a circuit to a home, it must include home phone service to qualify to receive cost recovery, in the form of High Cost Loop Support ("HCLS") and Interstate Common Line Support ("ICLS"). A broadband-only circuit is considered special access in this context, which is not eligible for USF support. Cost recovery is crucial in high cost rural markets. Without it, phone service and broadband would be too costly for end customers.
FCC Opens the Door
NTCA and others have brought this marketplace reality to the attention of the FCC and have pushed to change the rules to allow cost recovery for broadband-only lines. The FCC is finally starting to listen and issued a public notice requesting comments about how and if cost recovery should be extended for standalone broadband services offered by rate-of-return rural carriers. This debate is part of a broader debate on how to implement the next generation of USF, the Connect America Fund.
"It's an intriguing idea as consumers increasingly subscribe to fiber, DSL or cable broadband Internet access service and use a mobile phone to talk. So we're soliciting specific proposals for carrying out this idea," says Julie Veach, Chief, FCC Wireline Competition Bureau in an FCC blog post.
I view this proceeding as critical. If rural carriers can begin to market a competitively priced standalone broadband service, which is also eligible for cost recovery, I believe they are much better positioned to compete over the long term. It's a key missing piece that will help truly transform rural telcos into rural broadband carriers.
"It's exciting to see some steps forward on this," commented Mike Romano, SVP of Policy for NTCA. Romano has been spearheading NTCA's leadership on this issue. "It's fairly significant that the [FCC] bureau has acknowledged a need to explore the details and respond to the needs of the marketplace. We view this as a co-equal priority, together with fixing problematic aspects of the November 2011 [USF/ICC Transformation] order."
Romano tells me that NTCA intends to respond to this public notice with "something specific," noting that it's nice to see this progress, but there is still "more to do."
With a competitively priced standalone broadband offer, rural carriers can better focus on building a broadband future, which will involve layering a variety of applications (voice included) across their broadband pipe into the home. It's an important part of the strategy I've advocated for some time, ditch POTS and embrace IP communications. I believe this FCC proceeding is an important step in that strategy. Comments for WC Docket No10-90 are due June 17, 2013.