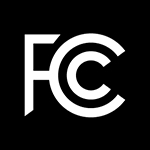 In response to the COVID-19 pandemic, the FCC has made changes to the Rural Health Care (RHC) and E-Rate programs to enable them to more effectively support telemedicine and remote learning.
The FCC's Wireline Competition Bureau is waiving gift rules that prevent RHC and E-Rate program participants from soliciting or accepting anything of value from a service provider participating or seeking to participate in either of the programs. The waiver of these rules will be in effect until September 30, 2020.
"The increase in COVID-19 patients is presenting unique challenges to America's hospitals and health care providers," FCC Chairman Ajit Pai said in a press release. "Telemedicine will play an increasingly critical part in treating patients and helping health care providers maximize their impact on their communities. Similarly, as the number of school closures continues to grow, schools are increasingly turning to remote learning for students who will be home for an extended period of time."
Health care providers, schools and libraries can do such things as receive improved capacity, hotspots and equipment and services from these companies. These can be used by doctors, patients, teachers, students, librarians and patrons. The FCC said that some service providers are interested in providing free network upgrades for hospitals looking to expand their telemedicine programs. Likewise, free connected devices and hotspots can expand the effectiveness of home learning.
FCC COVID-19 Response
The telecommunications ecosystem – carriers, service providers, equipment manufacturers, regulators and others – will play a pivotal role as the COVID-19 landscape evolves. Last week, the FCC asked service providers to boost speeds, lower costs, delay disconnects, offer billing relief and offer free WiFi as part of the "Keep Americans Connected Pledge."
Earlier this week, the FCC waived certain rules associated with the Lifeline program to help keep low-income citizens connected during the crisis.