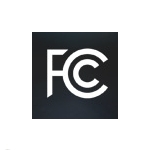 A new online FCC Consumer Complaint Data Center aims to provide greater, more detailed and more timely public access to consumer complaint records along with tools to customize how records are viewed. The new platform is part and parcel of FCC efforts to enhance transparency, the commission said.
The Consumer Complaint Data Center database is updated daily and includes informal complaints submitted to the FCC about phone, TV, Internet and other services. Records of complaints include the type of service, communications channel (wireless or VoIP phone for example), the issue complained about and general location information regarding the consumer filing the complaint, the FCC elaborates in a news release.
"We take very seriously the input we get from American consumers and the issues they bring to our attention," FCC Chairman Tom Wheeler was quoted. "Greater transparency of our consumer complaint data further empowers consumers and provides the public – as well as communications providers – with greater insight into consumers' concerns."
The FCC considers consumer complaints in the course of policy making. They are also used in communications with companies that seek to resolve specific problems. In addition, they can be used by the FCC's Enforcement Bureau to track trends and enforce FCC rules. Sets of raw data help various stakeholder groups track consumer sentiment and provide analysis to the public as well, the agency explains.
In addition to offering customization tools, an API for the new FCC Consumer Complaint Data Center platform enables developers to build their own applications, as well as carry out their own research and analysis. The platform's data can also be embedded on other websites. Additionally, it includes a variety of data visualizations based on a variety of communications issues raised in complaints, as well as geographic search features.