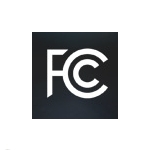 Telephone companies could spend a lot less time on bookkeeping as the result of a notice of proposed rulemaking released by the Federal Communications Commission in mid-August. The commission is considering relaxing rules detailed in the Uniform System of Accounts that incumbent local carriers have followed for decades.
The USOA rules were put in place to enable the FCC to keep track of telecom costs for rate-making purposes, to confirm that telcos were correctly separating their regulated and non-regulated lines of businesses and to meet other statutory requirements. According to one estimate, the nation's largest price cap carriers collectively incur millions of dollars in maintaining two separate sets of books – one based on traditional GAAP accounting procedures and the other conforming to USOA rules. Smaller rate of return carriers that serve less than 5% of the population also are required to follow USOA rules.
"Since the passage of the Telecommunications Act of 1996, competition has blossomed and our Part 32 accounting rules now apply to a small and shrinking percentage of the market," said FCC Commissioner Ajit Pai, whose staff did a large part of the work in creating the 20-page NPRM. "Indeed, these rules require some competitors (but not others) to divert funds from building broadband networks to hiring and training specialized accountants to maintain a reticulated set of 148 accounts and subaccounts designed for TDM-based telephone service."
Proposed Telecom Accounting Rules Changes
The FCC's proposal has three parts including:
A proposal to streamline accounting rules while preserving the existing structure
A request for comment on the accounting requirements needed for price cap carriers to address the FCC's statutory and regulatory requirements
A request for comment on related issues, including state requirements, rate effects, and other issues
Specific changes in the USOA rules that the commission is considering include making USOA rules align more closely with GAAP rules and consolidating Class A and Class B accounts. Currently Class A companies – those with annual revenues exceeding $150.2 million — follow different rules than smaller companies. The FCC proposes to use Class B rules for all carriers.
Interested parties have 60 days after the publication of the NPRM in the Federal Register to file comments about the FCC's proposal.