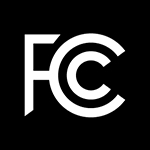 The FCC has adopted a notice of proposed rulemaking (NPRM) that could result in the commission adopting an overall cap on the Universal Service Fund (USF) program. That program is comprised of four separate sub-programs – high-cost (broadband/voice), Lifeline (low-income), E-Rate (schools and libraries) and rural healthcare.
Each program already has a cap, but the commission notes in the NPRM that an overall USF cap would "explicitly link the expenditures in multiple USF programs," thereby promoting "a robust debate on the relative effectiveness of the programs."
Not every FCC commissioner agrees with that assessment, however. Two of the five commissioners – Jessica Rosenworcel and Geoffrey Starks – dissented. Starks argued in a statement that "the proposal would pit deserving beneficiaries – anchor institutions, students, patients and Americans who lack broadband – against one another in a fight for Universal Service funds."
Overall USF Cap
Disbursements for three of the four USF programs – Lifeline, rural healthcare and E-rate — for 2018 were considerably lower than the program's cap. Disbursements for the high-cost broadband program exceeded the program cap – a situation that was able to occur because excess funding collected for that program for previous years was kept in reserve.
| Program | Cap ($ billions) | Disbursement ($ billions) |
| --- | --- | --- |
| High-cost (broadband/voice) | 4.5 | 4.7 |
| Lifeline (low income) | 2.3 | 1.1 |
| Rural healthcare | .6 | .3 |
| E-rate (schools and libraries) | 4.1 | 2.2 |
| Total | 11.4 | 8.3 |
Source: FCC, Telecompetitor
Commissioner Michael O'Rielly has been arguing for an overall cap for the USF for some time, and he has hinted that if the demand on the high-cost program exceeds the budget for that program, the difference might be made up by decreasing funding for other portions of the program. This issue could become a bigger concern moving forward, as the FCC pursues its goal of making broadband available to all Americans at a time when concerns have risen that the commission has underestimated the scope of that task.
In his comments about the NPRM, O'Rielly noted that the proposed budget of $11.4 billion is more than $3 billion above current program disbursements and would be indexed to keep pace with inflation. He also singled out the Lifeline program as "the only one of the USF sub-programs that lacks a self-enforcing cap" – an issue that was particularly contentious at the time the cap was adopted.
The USF programs are funded by providers of long-distance voice service as a percentage of their revenues. Providers pass those costs on to consumers through a line charge on their bills.
That approach has become increasingly impractical as long-distance voice revenues have declined at the same time that the goals of the USF program have expanded to include covering some of the costs of providing broadband as well as voice service. While some people have argued that the solution would be to collect money from carriers as a percentage of both voice and broadband revenues, O'Rielly argued that this approach would essentially be a "sin tax" on broadband service.
I don't buy that argument, as the implication is that voice service already is subject to a "sin tax."
The real concern, it seems to me, is that entities opposing the inclusion of broadband revenues in the USF contribution base are well organized and would mount a strong campaign against that move.
It might be easier politically to grab any additional funding needed for broadband from other portions of the USF program. Opponents of that approach are beginning to voice their protests, however, potentially setting the stage for the next USF funding battle if the new NPRM ultimately results in the proposed policy change.