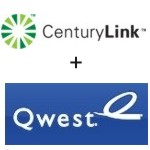 The merger of Qwest and CenturyLink took one major step towards closure with today's approval from the FCC. All that remains is one state approval from Oregon. Approval of the merger was never in any real doubt.  Funny how these things always seem to happen late on a Friday afternoon.
The FCC reports that it "… imposed protections against the risk of harm to competition and ensured the merged entity will live up to its commitments to significantly expand its network and launch a major broadband adoption program for low-income consumers."
There are several FCC conditions on the approval including:
Broadband adoption program for low-income consumers

Launch major broadband adoption program focused on connecting the millions of low-income consumers in the combined company's 37-state territory.
Offer qualifying households broadband starting at less than $10 per month and a computer for less than $150, and keep the window open for five years for qualifying consumers to sign up.
Make a significant annual commitment to marketing, outreach, and digital literacy training, and include detailed reporting on outcomes and an independent analysis of the program's effectiveness.
Broadband deployment

Significantly increase the capacity of the Qwest network, bringing broadband with actual download speeds of at least 4 Megabits per second (Mbps) to at least 4 million more homes and businesses, and at least 20,000 more anchor institutions, such as schools, libraries, and community centers.
Significantly increase availability of higher-speed broadband:  The company will more than double the number of homes and businesses that can get 12 Mbps broadband, and more than triple the number that can get 40 Mbps broadband.
Advancing Universal Service Fund reform

Phase down three forms of support designed for smaller companies, which the company currently receives from the federal Universal Service Fund.
Protection against potential transaction-related harms

No increase in enterprise service prices for 7 years in a few dozen buildings where the companies currently compete (Minneapolis, Minn., and Olympia, Wash.).
Safeguards for smooth transition of operations support systems, to protect wholesale customers.
Ensuring the merger does not harm interconnection agreements with competing phone carriers.
Maintenance of wholesale service quality
The combined company will serve approximately 5.3 million broadband lines, 15.4 million access lines, 1.6 million video customers, and 1 million wireless customers (all as of December 31, 2010). The transaction is expected to close on or about April 1st.