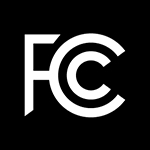 The FCC has proposed a $164,000 fine against internet provider Barrier Communications Corp, which uses the brand BarrierFree, for filing false Form 477 broadband availability information. If the name sounds familiar, that's because Barrier is the company whose inaccurate reporting drove the FCC to redo last year's annual broadband deployment report. And according to the commission, the company is still misbehaving.
In 2018, Barrier reported that in 2017, it provided broadband at speeds of 940 Mbps downstream to census blocks containing nearly 62 million people, which if true, would have made the company the fourth largest provider in the U.S. in terms of population coverage. Form 477 data from 2017 was the basis for last year's broadband deployment report, and the misrepresentation was so extreme that it looked like 2017 saw a substantially bigger deployment jump than what really occurred. A revised report issued in May 2019 found that the percentage of Americans who had broadband available to them increased 18% between 2016 and 2017, rather than the 26% originally reported.
False Form 477 Data
The FCC fine announced yesterday suggests Barrier hasn't learned its lesson. In September 2019 and March 2020 filings, Barrier "apparently reported having vastly more broadband subscribers than there were housing units in the Suffolk County, New York census tracts where it reported providing service," the FCC observed. "The company also apparently failed to submit its March 2019 broadband deployment data Form 477 filing, provide accurate responses to letters of inquiry issued by the commission's enforcement bureau during the course of its investigation, and fully respond to those letters of inquiry."
The commission also noted that Barrier apparently failed to file any Form 477s before 2018, when the original inflated data was filed, even though the company had offered service since 2004. A press release notes, however, that those apparent violations fell outside the one-year statute of limitations.
The fine is the maximum amount allowed by law, the FCC said.
In a press release about the false Form 477 data, the FCC notes that "complete, accurate and timely broadband deployment and subscription data are essential to achieving the commission's mission to close the digital divide and bring broadband to those areas most in need."
Broadband providers are required to report broadband availability every six months using Form 477. The collection methodology has come under attack because an entire census block is considered to have broadband available, even if only one household can get service. The commission has taken steps to address that deficiency, but as the claims against Barrier illustrate, there is a considerable lag time between when data is filed and when the commission releases its analysis of that data.
Updated amount of proposed fine