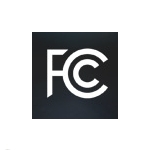 The FCC should not plan for a CAF Mobility Fund without also planning the parameters for a Remote Area Fund (RAF), argued FCC Commissioner Michael O'Rielly in a blog post this week. The RAF is intended to help cover the costs of bringing broadband to the nation's most remote and therefore highest cost locations.
The issue is particularly important in light of growing concerns that the money allocated for the Connect America Fund (CAF) is insufficient to incentivize network operators to deploy fixed and mobile broadband throughout the U.S.
"[A]lmost everyone realizes the strong likelihood that the Commission will run short of money to address today's most difficult unserved portions of America, better known as remote areas, where consumers have no access to the Internet beyond perhaps dial-up or legacy satellite systems," said O'Rielly in the blog post.
O'Rielly argued that for Americans in the most rural areas, "[i]t is not about having a wired but no wireless solution;  it's about having any solution at all, which should probably be a higher priority than making sure some consumers have both."
CAF Mobility Fund Plans
With these concerns in mind, O'Rielly last year recommended eliminating plans for a CAF Mobility Fund. O'Rielly has argued that he would prefer to see a reverse auction for unserved areas that awards funding to the operator offering to provide service most cost-effectively – whether that technology is fixed or mobile.
But in May FCC Chairman Tom Wheeler pledged to put parameters in place for a CAF Mobility Fund before the end of this year — and Wheeler generally gets what he wants because he and two other Democrats represent the majority of the five FCC commissioners.
O'Rielly's blog post includes a list of conditions he said must be part of any CAF Mobility Fund plans in order for him to consider voting in favor of those plans. These include:
Prohibit overlap and target support
Subsidize only one carrier
Phase out current support
Require providers to offer broadband
Fund populated areas, not road miles
Finish RAF plans
The first four of the six requirements would appear to be "no brainer" requirements that all commissioners would support. And O'Rielly makes some good arguments about the importance of resolving RAF plans in combination with Mobility Fund plans.
His proposal to award funding by population rather than road miles could be the deal breaker, however. The reason is that many people within the FCC like to focus on road miles as a means of drawing support for rural broadband funding from people who live in metro areas but must travel through rural areas.
Meanwhile, a group of senators has recommended yet another potential focus area, arguing that the Mobility Fund should target croplands so that farmers can maximize use of precision farming equipment that relies on mobile connectivity.