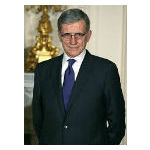 FCC Chairman Tom Wheeler offered a keynote address yesterday at the NTCA 2015 Fall Conference, taking place in Boston. Wheeler invoked Boston's revolutionary history as a backdrop for the shift to broadband and IP services currently underway in the telecom industry and the need for the rural industry to get Universal Service reform right, to ensure this 'telecom revolution' includes rural markets.
Wheeler didn't reveal anything new or groundbreaking regarding the long slog that is USF reform. Instead he appealed to the NTCA membership to choose getting USF reform right, but not perfect.
"Sometimes the perfect can be the enemy of the good," said Wheeler in his remarks, alluding to the fact that there are numerous special circumstances with regards to USF reform which can bog the process down if they are all to be addressed. Achieving the perfection that addresses all of the special circumstances may be counter-productive Wheeler argued.
This is the "sausage making" part of the process Wheeler is referring to. Most stakeholders agree that reform is necessary, but the process to get there can be ugly. Even within the NTCA membership, consensus is difficult on this subject.
"Where we will fall apart is if we become bogged down trying to address each and every special circumstance, rather than pursuit of the general public good," said Wheeler.
USF Reform
There are many opinions and many circumstances to address. Trying to satisfy them all may well be impossible and even the attempt to do so creates an overly complex outcome. Wheeler appealed for the rural industry to avoid the pursuit of a "silver bullet" solution that would appeal to every constituent.
"We need to fix this, and we need to do it in a way that is meaningful, sustainable… and understandable to those on the front lines without having to hire a team of lawyers and consultants," said Wheeler. "This last point is critical: reforming these interrelated, complex mechanisms shouldn't be something you have to pay someone to understand."
Good luck with that goal.
Wheeler summarized the "four corners" of the plan he hopes will address this reform process:
A voluntary path to a cost-model-based support mechanism.

A new mechanism for all loop costs to completely replace HCLS and ICLS;

A transition period to phase in this new plan in a timely but reasonable manner; and

A program budget and other measures to improve the efficiency and effectiveness of the program.
Conceptually, it seems simple enough, but as Wheeler himself recognizes – the devil is always in the details.
"I know the devil is in the details, but I'm confident we can get this done by working together," said Wheeler. "Much of what should be included in what I described as improving the efficiency and effectiveness of the program, in fact, has been supported – if not proposed – by NTCA."
Wheeler seems committed to have a framework in place by year end 2015.
"I've told Senator Thune that the Commission would move forward with rate-of-return reform by year end," he said. "With the help of Commissioners O'Rielly and Clyburn, and the tireless staff of the FCC, I think we are close."