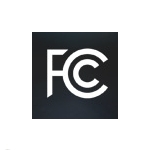 The U.S. is "at the 25-mile marker in a marathon" with the circulation today of a draft proposal for Universal Service and inter-carrier compensation reform, said FCC Chairman Julius Genachowski in an address in Washington this morning. Genachowski said he has put the proposal on the agenda for a vote by the commission at the end of October.
As expected, the proposal aims to transition today's voice-focused Universal Service program to one focused on broadband. If adopted, Genachowski said, the plan "will spur broadband buildout to hundreds of thousands of homes and businesses beginning in 2012," ultimately "connecting millions of unserved Americans who are being left out of the broadband revolution" and spurring "billions of dollars in private investment and very significant job creation.'
Genachowski highlighted key points of the proposed plan, which appears to hold few surprises for anyone who has been involved in the first 25 miles of the reform marathon.
In addition to ensuring that all areas of U.S. can get broadband "with capacity and latency comparable to urban broadband," the proposal also includes what Genachowski called "one-time shot-in-the-arm" funding for mobile broadband. Funding for the mobile broadband program and for certain price cap areas would be awarded through a competitive bidding process, he said.
As recommended in the brokered USF reform proposal made by large and small telcos in July, the draft proposal would award funding for other price cap areas based on a cost model, while rate of return carriers would obtain funding based on their actual costs—subject to some restrictions aimed at curbing what Genachowski called "wasteful and inefficient" aspects of today's plan. For example, the proposal would not fund broadband service in areas where a competitor offers service without subsidies.
As expected, the draft reform proposal also promises to constrain the size of the Universal Service fund and recommends using satellite—or potentially unlicensed wireless solutions—for bringing broadband to the highest-cost unserved areas.
Proposed inter-carrier compensation reforms include phasing out terminating access charges over a period of years—another idea borrowed from the brokered solution—and providing a revenue replacement mechanism for carriers.
In addition, Genachowski said the draft reform plan pledges to "immediately close loopholes like phantom traffic and traffic pumping and other arbitrage schemes" and will "provide certainty" about compensation for VOIP calls.
Promising additional details at a later date, Genachowski also said the plan aims to "promote efficient interconnection as carriers transition to an IP world." He noted that today's system "actually discourages investments in 21st century Internet protocol networks because companies fear losing the subsidies they receive for connecting calls using traditional telephone technology."
Rural telcos should be encouraged that, based on Genachowski's initial remarks, the reform proposal does not appear to have tinkered much with the carefully brokered telecom industry solution despite protests from cable and wireless companies and even from certain corners of the rural carrier market.
Over the next few weeks, we may see some tweaking to what Genachowski outlined today as other commissioners review the proposal. The other commissioners have endured the reform marathon, too, however—and I wouldn't expect to see any major surprises from them, nor would I expect to see any of them voting against the proposal.
Rural telcos also should be happy to hear that the FCC seems to have a sense of urgency about the rural call completion problems they have reported.
"Our record shows that an increasing number of calls to rural areas—which typically require paying high ICC charges to the local phone company—are not always being completed, possibly because [other] carriers are seeking to avoid those charges," said Genachowski.
In addition, he recognized that "this is a real public safety concern."