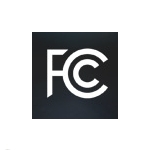 Former telecom trade association chief and current venture capitalist Tom Wheeler, nominated yesterday to replace Julius Genachowski as chairman of the Federal Communications Commission, has been hailed for his industry expertise.
In a blog that he has written regularly since joining Core Capital Partners several years ago, Wheeler offers a few hints at where he might stand on important telecom policy issues. I scanned through these and pulled out a few excerpts to share with readers:
On retransmission rights and Google Fiber's ultra high-speed Kansas City network: "Some traditional cable channels like HBO and the products of the Disney Company such as ESPN have chosen not to provide retransmission rights to Google. It's a risky move as the Web appears primed to do for television what it did to newspapers."
On spectrum policy: "Exhibit A for 21st century spectrum planning is Wi-Fi. . . The rules for 21st century spectrum allocation need to evolve from the avoidance of interference to interference tolerance." (It's worth noting that this was written before the Light Squared debacle. Perhaps Wheeler would word this a bit differently today – or maybe not.)
On a PSTN sunset: "The PSTN is a casualty of the digital world. The lifeblood of telephone companies  . . . and the new blood of cable companies, circuit switched telephony, is headed for history. Internet Protocol (IP)-based voice service is just another app on an IP wireless or wired network."
On broadband authority: "Mobile broadband has for several years now been classified by the Federal Communications Commission (FCC) as an 'information service' as opposed to a 'telecommunications service.' An 'information service' is not subject to traditional regulatory requirements such as just and reasonable rates and the prohibition of unreasonable discrimination. . . The Communications Act and its enforcer the FCC are analog legacies in a digital world. Of course, there will remain jurisdiction in areas such as the Universal Service Fund, rights of way, and Title I 'ancillary jurisdiction,' but absent a new vehicle the regulation of marketplace behavior that has characterized telecom regulation for almost a century is headed towards the same fate as the dial tone – another fatality of digital zeroes and ones."
Telecom associations big and small have voiced their support for Wheeler, who has also served as the chairman of the Technical Advisory Council that President Obama created in 2010.
FCC Commissioner Mignon Clyburn will serve as acting FCC chairman until a new chairman is approved by legislators.