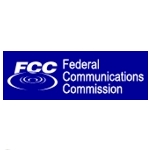 FCC chairman Julius Genachowski yesterday announced the appointment of 12 senior staff members who will work on developing a National Broadband Plan, part of the federal government's Omnibus Broadband Initiative.
"Developing the National Broadband Plan will require enormous effort on the part of dozens of current FCC staff who will be enlisted to contribute their talents, ideas, and insights for this initiative," Genachowski said.
"Broadband is our generation's major infrastructure challenge and it is a top priority to craft a National Broadband Plan that will unlock opportunity, foster innovation and investment, and improve the lives of all Americans."
As executive director, Blair Levin will continue coordinating the Omnibus Broadband Initiative.  The new appointments include:
On leave from Diamond Management and Technology Consultants, Erik Garr was appointed General Manager.  A partner at Diamond, Garr assembled and led consulting teams that worked on broadband issues for the US Navy, New York City and the World Economic Forum;
Brian David was appointed Adoption and Usage Director.  David held senior management positions at emerging high-tech and communications companies as well as covered media and telecom clients as a consultant for Bain & Co. and investment banker with Goldman Sachs;
The former COO of the New York City of Dept. of Education, Kristen Kane was appointed National Purposes Director.  Kane previously was a VP and equity research analyst at JP Morgan;
John Horrigan was appointed Consumer Research Director.  Horrigan was Associate Director of Research with the Pew Internet & American Life Project and is the author of Measuring Broadband;
A former member of McKinsey & Co.'s high-tech and telecom practice, Rob Curtis was appointed Deployment Director.  Curtis was formerly president of network operations and engineering for a Competitive Local Exchange Carrier (CLEC).
As Acting Chief of the FCC's  Wireline Competition Bureau, Julie Veach is serving as the policy team lead for the broadband plan.  In this position, Ms. Veach leads many of the FCC's efforts involving broadband, universal service, intercarrier compensation, competition, data gathering and analysis, according to the FCC's news announcement.