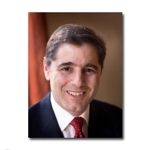 In an address at the OPASTCO conference in Seattle today, FCC Chairman Julius Genachowski attempted to justify the Universal Service reforms proposed in the National Broadband Plan issued in March.
Small carriers that receive Universal Service funding, such as those represented by OPASTCO, support the National Broadband Plan's recommendation to transition today's voice-focused fund to one focused on broadband. But they have been critical of the plan's recommendation to fund only 4 Mb/s downstream and 1 Mb/s upstream, arguing that the speed should be higher.
"There are many issues we need to work through," Genachowski told OPASTCO attendees.
The chairman asked attendees to focus on five core principles, one of which was "fiscal responsibility."
"Funds are finite and we must not unfairly burden consumers," said Genachowski.
Genachowski estimated the cost of bringing 100 Mb/s connectivity to all Americans—a goal favored by some rural advocates–at $320 billion. He said meeting that goal would require a seven-fold increase in the contributions from consumers who support the fund.
"In addition to the fiscal burden, this would run counter to [our] purpose because it would drive the neediest in rural and urban America off the network," Genachowski said.
Genachowski called upon critics of the 4 Mb/s goal to provide more data to support their arguments. "Those who support more than four megabits must answer some basic questions. How much will it cost? And who will pay for it?"
The chairman did not address another element of the plan that has drawn criticism from rural telco groups—a recommendation that all carriers should transition to price cap regulation.