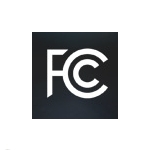 The FCC today took the next step toward implementing FCC Chairman Tom Wheeler's plan for business data services regulation. The commission at today's monthly FCC voted to adopt a tariff investigation order and a further notice of proposed rulemaking (FNPRM) that would re-regulate business data services, formerly known as special access. If adopted the proposed rules would require certain carriers to remove volume requirements from tariffs for business data services and resubmit those tariffs at levels no greater than the amount of revenue a customer would have paid had it met its minimum commitments.
As Wheeler outlined earlier this month proposed business data services regulation also calls for the FCC to create a new test to determine whether a geographic market is competitive, and where a market is not competitive the commission would oversee pricing. Business data services regulation would cover all types of business data services, not just TDM-based services as in the past. And all providers of business data services would be subject to regulation.
Business Data Services Regulation
FCC plans for business data services regulation were based, in large part, on a review of huge volumes of data about special access services pricing that service providers and customers, including other service providers, were required to submit. After reviewing that data, the FCC proposes to prohibit certain types of contracts, including those that require customers to pay a penalty if they fail to meet a volume commitment or for early termination of a contract, officials said today.
If the proposed changes to business data rules are adopted, service providers would have 60 days from the release of the order to file new tariffs. Apparently the commission has not yet determined whether proposed changes would apply to existing contracts or only moving forward, as a press release about today's actions notes that the FNPRM "seeks comment on the appropriate treatment under this framework, of the . . . [prohibited] contractual terms."
The tariff investigation order and FNPRM are expected to be released within a few days.
Not a Unanimous Vote
Both Republican commissioners had harsh words for the proposed business data services regulation. Commissioner Ajit Pai argued that the business data services market is competitive, noting for example, that competitive carriers have deployed service in 83.9% of census blocks.
Commissioner Michael O'Rielly said that he was "somewhat sympathetic" to the argument that the FCC previously went too far when it suspended oversight of special access pricing in certain markets. But he added that "this doesn't mean [we] should swing too far in the opposite direction."
He argued that existing special access contracts are "sophisticated" and represent negotiations between buyers and sellers. Proposed business data services regulation, he said, would treat service provider revenues from such contracts as "ill-gotten gains rather than mutually agreed upon terms."
FCC Chairman Tom Wheeler argued that the proposed regulations aim to create a "level playing field." Noting that wireless carriers rely heavily on business data services to support their networks, he noted that three of the four wireless carriers support the direction the FCC is moving.
Undoubtedly AT&T is the hold-out – and the reason why is easy to understand. Neither T-Mobile nor Sprint have a landline business and Verizon has been emphasizing the wireless side of its business over the landline side by, for example, declining Connect America Funding to bring broadband to rural areas of its territory where broadband is not available today.
But AT&T still seems to have a strong emphasis on its landline business – and on a geographic basis, it covers a larger part of the U.S. than Verizon does, including many more rural areas that are most likely to lack business data services competition. And because AT&T covers such a large geographic area, it likely has less need to purchase connectivity from competitors to support its wireless business.
In a blog post released yesterday in anticipation of FCC action today, an AT&T executive argued that "Despite the new moniker, we fear that this proceeding will just be more of the same – a proposal to increase regulation on services provided by those actually investing in fiber (incumbent providers . . . and cable companies) to benefit a handful of companies that want to continue avoiding investing in fiber infrastructure themselves."
The cable industry also is unhappy about proposed business data rules, as these companies previously were less heavily regulated in that area.