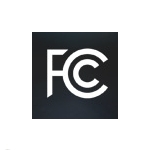 Broadband service based on DSL came out looking inferior to cable and fiber broadband in the FCC's 2014 Measuring Broadband America Report on Fixed Broadband, released yesterday. In consumer tests comparing advertised and actual broadband speeds from the nation's largest cable and telco broadband providers, the four companies with the worst results at peak periods were Verizon DSL, CenturyLink, Frontier DSL and Windstream. At the time the research was conducted, apparently CenturyLink and Windstream were using only DSL for delivering broadband.
All four of those companies failed to meet 90% of advertised speeds, on average, during peak periods, the FCC found. The speed tests are based on measurements collected from consumer volunteers who receive service from the major service providers.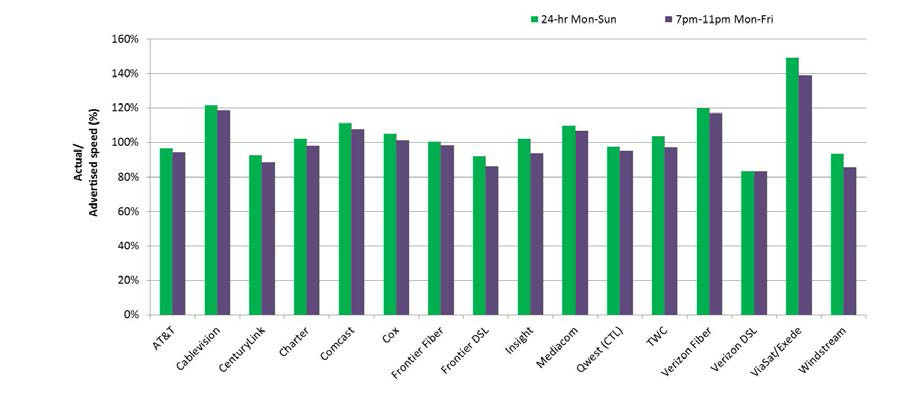 FCC Broadband Speed Report Results
These results are somewhat surprising, in that DSL theoretically should provide more predictable performance than cable. While each DSL customer has dedicated bandwidth from the central office to the customer premises, cable company hybrid fiber coax networks use a shared bus between the headend and individual homes.
The results suggest that DSL providers may not be upgrading aggregation networks as quickly or extensively as they need to in order to maintain advertised speeds at peak times.
The report also notes that while the advertised speed for providers' most popular tiers increased 36% on average from a similar study last year, broadband providers using DSL generally showed little or no improvement in speeds. The one exception was Qwest/CenturyLink, which doubled its highest download speed within specific market areas.
As the FCC notes in the report, DSL providers may not be increasing speeds because they have maxed out on the speeds they can deliver over DSL based on how far a customer is located from the central office. "Obtaining higher data speeds would require companies to make significant capital investments across a market area to shorten the copper loops," the FCC notes.
In a press release about the new report results showing some broadband providers were not consistently delivering advertised speeds, FCC Chairman Tom Wheeler said he had instructed FCC staff to "write to the underperforming companies to ask why this happened and what they will do to solve this."
The average subscribed speed is now 21.2 Mbps, up from 15.6 Mbps in the previous report.
PowerBoost, Legacy Modems are New Study Areas
This year's Measuring Broadband report included some new and fairly sophisticated metrics. For example, it compared results from consumers with legacy and more modern modems.
Based on this data, the commission concluded that "issues associated with the use of legacy equipment likely would affect subscribers with service tiers of 15 Mbps or higher. And for subscribers in tiers above 20 Mbps any effects will likely be more pronounced… We are now at a tipping point for broadband technology where available network speeds are beginning to challenge the capabilities of consumers' home broadband environment. For those consumers moving to speed tiers of 15 Mbps or higher, the impact of a legacy modem can be extremely significant."
The commission also studied the impact of burst speed techniques marketed under names such as "PowerBoost," which give customers the ability to temporarily boost bandwidth. The report concluded that burst speed techniques increased short-term download performance by as much as 29.3% compared with sustained speeds during peak periods for Mediacom and by more than 10% for five other providers.
The impact of subscribed data rates on Web browsing was a third new area that the FCC studied.
Consumers wanting better Web surfing performance may upgrade the speed of their broadband connection. But according to the FCC, the performance increase diminishes beyond about 10 Mbps, "as latency and other factors begin to dominate."
Consumers are unlikely to experience much if any improvement in basic web browsing by, for example, moving from a 10 Mbps to a 25 Mbps offering, the FCC says.  The commission adds however that "this is from the perspective of a single user employing a web browser. Higher speeds may provide significant advantages in a multi-user household, or where a consumer is using a specific application that may be able to benefit from a higher-speed tier."