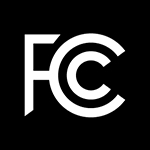 Broadband deployment had slowed but has shown recent signs of recovery, according to the 2018 version of the annual FCC broadband report. The agency attributes the two-year downturn between 2015 and 2017 to the previous commission's 2015 Title II Order that regulated broadband Internet access service as a utility, arguing that it resulted in a slowdown in deployment.
However, steps taken last year have restored progress by removing barriers to infrastructure investment, promoting competition, and restoring the longstanding bipartisan light-touch regulatory framework for broadband that had been reversed by the Title II Order, the agency said.
Still, the report finds that far too many Americans lack access to high-speed Internet service, and the FCC must continue its work to encourage deployment of broadband to all Americans, including those in rural areas, on Tribal lands, and in the nation's schools and libraries.
The report maintains the current speed standard for fixed service of 25 Mbps downloads/3 Mbps uploads and analyzes the mobile wireless speeds for which it has the most comprehensive data: minimum advertised speeds collected by the FCC of 5 Mbps/1 Mbps, and actual median speeds collected by Ookla of 10 Mbps/3Mbps.
The report also continues to conclude that mobile services are not currently full substitutes for fixed services.
Other key findings include:
From 2012 to 2014, the two years preceding the Title II Order, fixed terrestrial broadband Internet access was deployed to 29.9 million people who never had it before, including 1 million people on Tribal lands. But in the following two years, after the Title II Order was adopted, new deployments dropped 55 percent, reaching only 13.5 million people, including only 330,000 people on Tribal lands.
From 2012 to 2014, mobile LTE broadband was newly deployed to 34.2 million people, including 21.5 million rural Americans. But in the following two years, new mobile deployments dropped 83 percent, reaching only 5.8 million more Americans, including only 2.3 million more rural Americans.
Not all commissioners agree with the report conclusions. Commissioners Clyburn and Rosenworcel dissented from the report's key findings, making counter arguments against the conclusions regarding Title II and the overall progress of expanding broadband access.