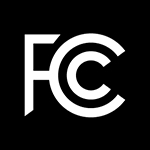 The 2019 FCC Broadband Deployment Report, currently in draft form, finds that broadband is being deployed on a reasonable and timely basis. According to the report, the number of Americans who do not have fixed broadband at speeds of 25 Mbps downstream and 3 Mbps upstream available to them dropped by more than 25% between 2016 and 2017, the year when report data was collected.
The total number of people without 25/3 Mbps broadband was 19.4 million at the end of 2017, according to the report, down from 26.1 million a year earlier.
FCC Broadband Deployment Report
The FCC is required to prepare a broadband deployment report annually and to assess in the report whether broadband is being deployed in a reasonable and timely fashion. Making that determination has become politicized, with Republican administrations generally making a positive finding and Democratic administrations saying progress isn't timely enough.
In that vein, FCC Chairman Ajit Pai in a press release attributed the uptick in broadband availability in this year's report to several actions that the commission took under his administration, including "removing barriers to infrastructure investment, promoting competition and providing efficient, effective support for rural broadband expansion through our Connect America Fund."
He added, though, that "we won't rest until all Americans can have access to broadband and the 21st century opportunities it provides to communities everywhere."
How extensively broadband is being deployed depends on how the term "broadband" is defined. For the fourth year in a row, the 25/3 Mbps speed was used as a minimum speed target – a target originally adopted under Democratic FCC chairman Tom Wheeler. The previous target called for just 10 Mbps downstream.
When the FCC late last year made plans for this year's report, Democratic FCC commissioner Jessica Rosenworcel argued for a higher target broadband speed – 100 Mbps downstream. The commission did not adopt that recommendation but did collect data about 100 Mbps and even 250 Mbps service in this year's report. According to a press release:
The number of Americans with access to 100/ 10 Mbps service increased by nearly 20%, from 244.3 million to 290.9 million
The number of Americans with access to 250/50 Mbps service grew by more than 45%, to 205.2 million, and the number of rural Americans with access to such service more than doubled
On Twitter, Rosenworcel voiced disagreement with the broadband report's conclusion that broadband deployment is reasonable and timely. "I beg to differ," she said. "Millions of households—in rural and urban communities—have no access to high-speed service. That's a fact."
The draft Broadband Deployment Report is currently circulating among FCC commissioners, who are expected to vote soon on whether to adopt it.