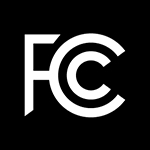 The 2019 FCC Broadband Deployment Report says that the digital divide is narrowing, according to the bureau.
The report says that the number of people without access to 25 Mbps upstream and 3 Mbps downstream—the FCC broadband benchmark—dropped from 26.1 million at the end of 2016 to 21.3 million at the end of the following year.
That represents an increase of 18% of Americans having broadband. The majority of people first gaining access – 4.3 million – were in rural areas.
Other key findings:
Higher-speed services are being deployed at a rapid rate as well: The number of Americans with access to at least 250 Mbps/25 Mbps broadband grew in 2017 by more than 36%, to 191.5 million.
The number of rural Americans with access to such broadband increased by 85.1% in 2017.
Broadband providers large and small deployed fiber networks to 5.9 million new homes in 2018, the largest number ever recorded.
Capital expenditures by broadband providers increased in 2017, reversing the declines of both 2015 and 2016.
The two Democratic commissions disagreed with the celebratory nature of the press release. In her dissent, Commissioner Jessica Rosenworcel wrote:
"This report deserves a failing grade. It concludes that broadband deployment is reasonable and timely throughout the United States," Rosenworcel said. "This will come as news to millions and millions of Americans who lack access to high-speed service at home. It will come as news to communities across the country that are struggling to secure the broadband they need for economic revitalization and growth. It will come as news to rural households and tribal areas that fear without change they will forever be consigned to the wrong side of the digital divide. It will come as news to urban areas where redlining has led to broadband deserts. It also will come as news to millions of students who fall into the homework gap because they lack the internet access needed for nightly schoolwork."
Commissioner Geoffrey Starks took much the same position:
"The 2019 Broadband Deployment Report reaches the wrong conclusion," Starks wrote. "According to the report, the digital divide has narrowed substantially over the past two years and broadband is being deployed on a reasonable and timely basis. The rosy picture the report paints about the status of broadband deployment is fundamentally at odds with reality. While I would like to be able to celebrate along with the FCC's majority, our broadband deployment mission is not yet accomplished. If you are 10 steps away from your goal and you move a step-and-a -half forward, you don't have a victory party when your work isn't done. You give yourself a pat on the back and put your head down to achieve the remaining eightand-a-half steps."
The draft version of the final report was released in February. At the time, FCC Chairman Ajit Pai attributed the increase in broadband penetration to removal of barriers to infrastructure investment, promotion of competition and "efficient, effective support for rural broadband expansion through our Connect America Fund."