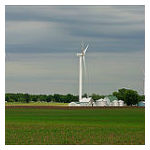 The FCC has released an additional $36 million annually for 175 small rural carriers that opted to transition to receive broadband Universal Service support based on the alternative Connect America cost model (A-CAM). In exchange, the A-CAM carriers have committed to more aggressive broadband deployment goals – although those goals are not as aggressive as those originally established for the A-CAM portion of the high-cost Universal Service program back in 2016. At that time, more carriers than expected opted to receive A-CAM support, driving the commission to reduce both funding and deployment commitments.
Additional Funding for A-CAM Carriers
Anticipations changed in March of this year, however, when the FCC voted to release an additional $360 million over a 10-year period to A-CAM carriers.  As an FCC press release today explains, the $360 million is based on an adding approximately $36 million annually to the A-CAM budget for the next 10 years.
The $36 million was calculated based on funding "all locations with costs above $52.50 . . . up to a per-location fund cap of $146.10," according to the press release. This partially makes up the initial A-CAM program shortfall, which was estimated at as much as $110 million annually.
In March, when the FCC voted to release the additional A-CAM funding, the commission also said it would make additional funding totaling $180 million available for rural carriers that opted to stay on the traditional high-cost Universal Service Fund (USF) program rather than shifting to the A-CAM option. That program funds carriers based on embedded costs, and it also faced a funding shortfall as a result of more carriers than expected opting for A-CAM funding back in 2016. The total shortfall for carriers remaining on the legacy program has been estimated to be as much as $100 million annually.
The USF program is funded by urban and rural carriers as a percentage of long-distance revenues, and the FCC previously imposed caps on program budgets. Today's press release offered no additional information about where the additional funding would come from, but possibilities include reducing the budgets for other portions of the USF program or tapping reserve funding.
The FCC released a list of the 175 A-CAM carriers who will share the additional $36 million annually showing the total funding per carrier.
Image courtesy of flickr user Tom Gill.