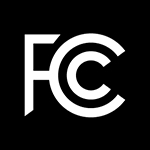 The FCC has authorized nearly $13.5 million more in rural broadband funding for two companies that won funding in the Connect America Fund CAF II auction.
Just over $1.9 million will go to Hankins Information Technology for deployments in California, with the remainder going to Newmax, which operates as Intermax Networks, for deployments in Idaho and Washington.
FCC Authorizes CAF II Funding
Companies are authorized to receive funding after the FCC has reviewed and approved their long-form application and after the company has submitted an appropriate letter of credit and bankruptcy code opinion letter.
The CAF II auction used a reverse auction to award funding to deploy broadband to certain areas where such service is not available today at speeds of at least 10 Mbps downstream and 1 Mbps upstream. Funding went to the company that committed to deploying service at the lowest level of support, with a weighting system used to favor bids to provide higher-speed or lower-latency service.
The areas for which funding were awarded were traditionally served by one of the nation's largest price cap carriers. Those carriers were offered funding to deploy broadband to those areas using a cost model developed by the FCC, but some carriers declined the funding. The areas that were declined were included in the auction, along with what the FCC calls "remote areas" – the costliest to serve areas, which were not part of the offer to the price cap carriers.
The FCC has made several previous announcements of CAF II funding authorizations and the majority of the funding has now been authorized.
Companies whose funding was announced today have until late 2025 to complete deployments, with several key milestones between now and then. The first milestone occurs three years from now, when funding recipients are required to have reached at least 40% of target locations in a state.
Additional information about the funding authorized can be found in this public notice and in this attachment.