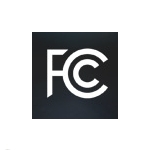 Rural carriers that have been complaining about calls not being completed to their customers gained support from the National Association of Regulatory Utility Commissioners last week when NARUC – an association of state regulators — sent a letter to each FCC commissioner's office asking the commission to do more to prevent such problems.
"The FCC needs to expeditiously identify a provider or providers that have not resolved practices that result in call termination issues . . . and take appropriate and swift action," NARUC Committee on Communications Chair John Burke wrote in each of the letters sent last week.
Burke noted in the letters that some originating carriers still are not completing calls to certain rural areas, despite the FCC's Feb. 2012 declaratory ruling on call termination, which gives the FCC the power to impose monetary penalties on carriers that fail to terminate their customers' calls to rural phone lines.
The letter builds upon a resolution passed by NARUC members in July which stated that "upon identifying providers that are not in compliance with the . . . declaratory ruling, the FCC should take appropriate and swift action consistent with the penalties set forth in the . . . declaratory ruling in order to restore public safety, homeland security and consumer welfare in America."
The resolution, included with Burke's letter, cites a study conducted by several rural telecom associations in April – after the declaratory ruling was made — which found that the overall incompletion rate for calls placed to rural test lines was 13 times higher than the incompletion rate for calls placed to non-rural test lines.
In comparison with a previous study conducted in November 2011, rural call completion rates in April showed a "modest improvement" but call completion problems remained at an "alarming and unacceptable level," the rural telecom groups said.
The rural call completion problem appears to stem from certain interexchange or VOIP carriers' desire to avoid paying per-minute terminating access charges on calls to rural areas. Per-minute access charges normally are paid to the local carrier serving the call recipient – and those charges tend to be tend to be higher in sparsely populated rural areas in order to help cover the high cost of providing service in those areas.
The access charge program is scheduled to be phased out over a period of years, but in the meantime, rural telcos argue that failure to complete calls to rural areas presents a public safety hazard. A Colorado search-and-rescue volunteer coordinator reported earlier this year that he was unable to be reached by other coordinators during a recent recovery mission because of call termination problems. Other rural residents have complained of ambulances being sent necessarily, patients being unable to schedule appointments and other problems.
Complicating matters is that the interexchange or VOIP carrier serving the customer originating the call may hand the call off to one or more additional carriers known as least cost routers, who ultimately deliver – or fail to deliver – the call to the intended recipient.
In its declaratory ruling, the FCC stated that originating carriers could be liable for actions taken by least cost routers. The commission also said the carriers that deliberately fail to complete calls to rural areas could face cease and desist orders, forfeiture, license revocation and fines of up to $1.5 million. But to date such enforcement actions have not been forthcoming.
"It seems now is the time for the FCC to drop the hammer," wrote Burke in his letters.