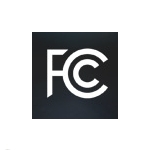 The FCC said today that it has approved initial commercial deployments (ICDs) in the CBRS spectrum band from five spectrum access system (SAS) administrators. Each SAS administrator's plans for CBRS initial commercial deployments may involve multiple wireless carriers, fixed wireless providers (also known as wireless internet service providers or WISPs), and enterprise users. Among those companies slated for ICDs are AT&T, Charter and Verizon, along with some WISPs.
The CBRS band includes a total of 150 MHz of spectrum between 3550-3700 MHz slated for commercial use on a shared basis with incumbent military users who will continue to use the spectrum on a priority basis. Licenses for about half the spectrum band are slated for an auction to begin in June 2020. The other half of the band will be available on an unlicensed basis. The role of the SAS administrators is to track where spectrum is available for use by commercial users and to use that information to assign users to specific frequencies within the band. 
The five SAS administrators approved for ICDs, according to a press release from industry association CBRS Alliance, are:
Amdocs

CommScope

Federated Wireless

Google

Sony  
CBRS Initial Commercial Deployments
Details about each administrator's ICD plans were previously submitted to the FCC. During each administrator's 30-day ICD period, each administrator will be required to conduct a range of tests and submit the results to the FCC. As the FCC explains in today's approval notice, the goal is to enable the commission to "reasonably predict that the SAS can reliably operate in compliance with the commission's rules." 
Wireless operators are expected to use the CBRS band on an unlicensed basis to boost LTE speeds and capacity by combining it with existing spectrum holdings using carrier aggregation. Six end user devices that operate in the CBRS band have been on the market for months, and the latest iPhone announced earlier this month also supports CBRS band operation.
WISPs have been using 50 MHz of the CBRS band that was already available for unlicensed use and will be able to boost speeds by using more of the band. In some cases the WISPs will be able to upgrade existing network equipment to use the whole band through a software update. 
According to an economic study partially underwritten by CBRS Alliance, the CBRS band is valued at $15.6 billion.