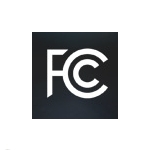 FCC approval for Charter TWC Bright House merger plans, announced late Friday, means the deal could close soon. The only remaining hurdle is the California Public Utilities Commission, which is expected to vote to approve the deal this week.
Charter's plan to acquire Time Warner Cable (TWC) and Bright House came about after the FCC previously rejected Comcast's plan to acquire TWC.
FCC Approval for Charter TWC Bright House Merger
In a statement, the FCC said the Charter TWC Bright House merger plans were approved with conditions, which would be detailed in forthcoming documents. But according to a press release from Charter Communications, conditions include "no data caps or usage-based billing, a commitment to build out high-speed broadband service to unserved and underserved customers, the fastest low-income broadband program of any major service provider and settlement-free peering."
The list is quite similar to the conditions FCC Chairman Tom Wheeler recommended last month.  Specifically Wheeler said the conditions would require broadband build-out to two million locations, including one million of which would be in competition with another high-speed broadband provider in the market served. The goal of that requirement would be to bring "innovation and new choices for consumers, and demonstrate the viability of one broadband provider overbuilding another," Wheeler said.
According to what Wheeler outlined, conditions were to remain in place for seven years.
Wheeler did not reference the requirement to offer a low-income broadband program at that time, but the condition is not unusual. Several other broadband providers have been required to offer such programs as conditions of merger approvals.
"The significant benefits of these transactions are clear: greater competition, more consumer and OTT friendly broadband policies, broader access to affordable broadband and added U.S. jobs," said Charter CEO Tom Rutledge in Friday's announcement.
He added that '[t]he conditions are largely extensions of the longstanding consumer friendly values and practices of our company, and based on the commitments we put forward during the review process. Charter will be a stronger competitor in the broadband and video markets, well positioned to deliver these benefits and more to consumers."
Merger Would Bring Big Changes
If the Charter TWC Bright House deal goes through, the merged company would be the third largest video provider and second largest broadband provider in the U.S. When deal plans were announced a year ago, Charter expected the merged company to have 23.9 million customer relationships, including 17.3 million video customers, 19.4 million Internet customers and 9.4 million voice customers.
The news of FCC approval for Charter TWC Bright House merger plans came just days after the FCC approved another pending cable industry acquisition – Altice's plan to acquire Cablevision, after previously acquiring Suddenlink Communications.