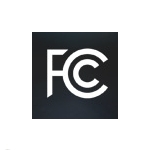 The latest development in the ongoing rural call completion issue, a topic we first started covering back in March 2011, is the announcement by the FCC for the Rural Call Completion Workshop Agenda.
The workshop is scheduled for October 18th at FCC headquarters in Washington D.C. The open meeting includes representatives from across the industry, including large and small carriers, CLECs, NTCA, ANPI/ZONE, and others.
The contentious issue involves addressing a problem of calls not being completed to high-cost rural areas. NTCA has suggested that 80% of rural ILEC members they surveyed have experienced this problem, creating significant customer satisfaction issues. Other organizations including NECA, OPASTCO, and NARUC have chimed in as well.