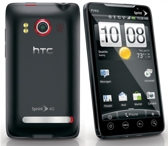 The FCC has released an app for Android wireless devices aimed at collecting information about the mobile data speeds provided by wireless carriers nationwide. Owners of Android devices will be able to download the app from the Google Play store to measure the downstream and upstream speeds as well as the packet loss and latency of their connections. The information also will be collected by the FCC which will issue periodic reports based on the data.
"Knowledge about how [service providers] compare at specific locations will help [people] choose the provider that best meets [the consumer's] needs," said FCC Commissioner Mignon Clyburn at today's FCC meeting, where the new app was demonstrated. "It also provides incentives for providers to increase their performance."
The new app is part of the FCC's "Measuring Broadband America" initiative which, until now, has focused on landline broadband connections. The FCC has issued three reports comparing how well landline broadband service providers perform at providing advertised broadband speeds – and as Clyburn noted, service providers' performance on that metric has improved from one report to the next, rising from 87% to 97%.
Beginning in January the FCC will release an interactive map showing wireless network performance nationwide but eventually will be able to plot individual metro areas in detail, commission officials said.
Consumers can touch a button on their smartphone screen to conduct a speed test. In addition the test will run automatically. The app is set up to draw no more than 100 megabytes per month but consumers can increase or lower that threshold.
FCC officials emphasized that no personally identifiable information will be collected. Aggregate data collected also will be available to others who want to use it.
Several commissioners said they look forward to seeing an iOS version of the app.
Progress report on USF reform
Also at today's meeting FCC officials offered an update on efforts to reform the high-cost Universal Service Fund, transitioning it from a voice-focused program to a program focused on both voice and broadband.
A summary of the material covered in the Universal Service update is available on the FCC website.