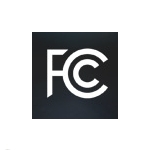 Is the FCC re-thinking the hard line it has taken on special access pricing in the last couple of years? The commission late last week moved CenturyLink a step closer to pricing flexibility on the special access circuits it sells to enterprise customers and to other carriers – a departure from other recent actions the commission has taken that have restricted incumbent carriers' special access price flexibility.
The FCC's latest move concerns a petition that CenturyLink filed with the commission in December 2013 asking the commission to forbear from dominant carrier regulation and tariffing requirements for packet-switched and optical transmission services subject to that type of regulation. The FCC had a deadline of this past Friday March 13 to deny the petition, which it did not do. And on Monday, the commission issued a press release to inform the public that CenturyLink's petition was indeed "deemed granted."
The FCC and Special Access
At issue is whether CenturyLink has a dominant market share for special access services in its local service territory. Between 1999 and 2012, regulators found that in some markets, some incumbent local carriers were no longer dominant but instead had significant competition and therefore were granted pricing flexibility. But in 2012, the commission re-thought previous findings, suspending pricing flexibility and instituting a proceeding to gather detailed information from incumbent and competitive carriers and their customers about pricing for special access circuits.
Competitive carriers argue that in some areas, no one other than the incumbent offers data connectivity and regulators should continue to oversee pricing on those circuits to ensure the incumbents don't overcharge for them.
Comptel Vice President of Regulatory Affairs Karen Reidy reiterated that view in a press release issued Monday in response to the FCC's latest move – or lack thereof. "Sound commission policies for wholesale last-mile access services are essential to competitive markets for retail broadband services provided to small businesses, mobile customers and enterprise customers," said Reidy. She argued that for many locations it is "economically impossible" for competitive providers to deploy connections.
The grant of CenturyLink's petition allows CenturyLink to "price critical wholesale inputs at exorbitant levels" and "impedes the commission goals of promoting retail competition," Reidy argued.
She added that Comptel looks forward to "working with the commission in its pending special access proceedings to correct this market failure for wholesale last-mile access services."