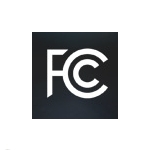 Updated later July 16
As expected, the FCC at today's monthly meeting adopted a report and order that will give small rural carriers a bidding credit in the upcoming 600 MHz auction of TV broadcast spectrum.  Although the commission did not detail the size of the rural carrier bidding credit at today's meeting, FCC Chairman Tom Wheeler previously recommended a 15% credit.
Officials at today's meeting also confirmed that the order will impose a $10 million bidding credit cap on rural carriers and on any entity receiving credits for licenses in small license areas.
Also at today's meeting the FCC tweaked rules for bidding credits for small businesses, including women- and minority-owned businesses – although both Republican commissioners had harsh criticism for certain aspects of the rule changes.
The commission also had planned to vote on two other items that would have established rules and procedures for the 600 MHz auction, but those items were deleted from the agenda yesterday. That move apparently was made in response to ongoing disputes about appropriate limits on the amount of spectrum AT&T and Verizon can obtain in the auction and on whether broadcasters operating in spectrum bands the FCC wants to clear should be moved into the duplex gap, which some parties hoped to reserve for unlicensed use.
New Small Business Rules
Although officials did not provide full details, other aspects of the order adopted today include:
A 35% bidding credit for small businesses that will be capped at $150 million
Small businesses would not be required to provide facilities-based service in order to qualify for bidding credits
A five-year unjust enrichment limit would apply to license winners
Non-nationwide designated entities would be able to bid jointly with other non-nationwide designated entities
Eligibility of designated entities would be determined in a new manner that would evaluate entities on a license-by-license basis
Single parties would be prohibited from making multiple applications, as would parties with common controlling interests
Republican commissioners Pai and O'Rielly criticized the relaxation of a previous rule that included a facilities-based requirement for small businesses.
"The order paves the way for designated entities to obtain a 35% taxpayer funded discount on auction spectrum and then turn around and immediately lease 100% of that spectrum to AT&T, Verizon, Sprint or T-Mobile," said Pai, who argued that the rules essentially give the large carriers access to discounted spectrum and would not increase competition.
Wheeler defended the rule change. "The fact of the matter is that today, an entrepreneur can't compete with four big carriers owning 90% of the market . . . but the statute directs us to promote economic opportunity by designating entities to hold licenses in the environment that exists," he said.
He also argued that "The concept of economic opportunities is a concept of asset ownership . . . The way you make asset ownership economically feasible in today's mobile environment is to own that asset and then work out the relationship with others as to how that asset is used, not necessarily to go out and offer Tom and Jane's cellular service."
Update: The FCC confirmed that the bidding credit for rural carriers will be 15%.